City brings in record audience for Grammys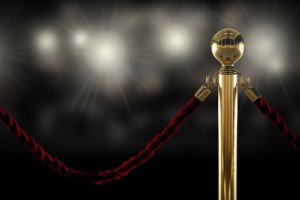 Rogers Media's Sunday night broadcast of the 56th Annual Grammy Awards brought in record-breaking numbers for the channel, with an average audience of 2.54 million viewers tuning into the show, making it the most-watched program in the channel's history. Prior to Sunday night's broadcast of the music awards, the most-watched show on City had been the season six finale of Hell's Kitchen on Oct. 13, 2009, which brought in 1.6 million viewers.
Overall, the show reached 8.1 million Canadians and won the night nationally as well in Toronto, Calgary and Vancouver for the 25 to 54 demographic, according to a release from Rogers Media.
Grammy audiences in Canada peaked at 9:21 p.m. with 3.4 million viewers tuning in to Pink's acrobatic performance.
More than 537,000 viewers tuned into City's live red carpet special Entertainment City: Live at the Grammys.
Sunday night's broadcast of the Grammys on City marked its return to the channel following 19 years of the awards being broadcast on other networks in Canada. This year's broadcast and executions around it were sponsored by L'Oreal and Nissan.

Red carpet image courtesy of Shutterstock
Tags: 56th Annual Grammy Awards, City, Grammys, Rogers Media