Strong debut for 19-2 cop drama reboot on Bravo
The specialty channel got its best bow from an original series since The Borgias.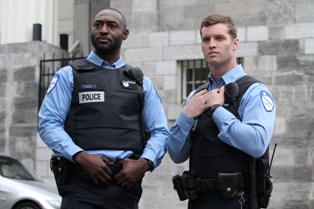 Bravo's 19-2, an English-language adaption of the popular French-language police drama, debuted with an average of 140,000 viewers on Wednesday night.
That performance represented the highest debut for an original series on Bravo since The Borgias in 2010.
The one-hour Montreal-made drama, which is based on two unwilling partners of the Montréal Police Department, thrown together after the death of one officer's partner, had a total reach of 450,000 viewers.
The A25-54 demo for Bravo was up 70%, compared to the time slot in the broadcast year to date.
The cop drama also bowed on CTV on Thursday night.
From Playback Daily