Real Sports Bar adds TimePlay
The MLSE-owned restaurant is using the app to connect with customers and brands through executions like contests with Molson during the Super Bowl.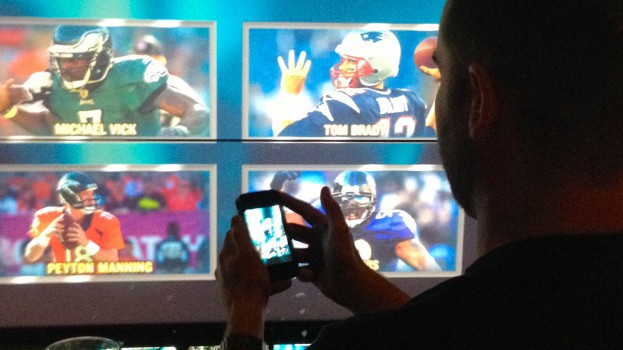 TimePlay, the mobile phone contesting app, is now appearing inside Toronto's Real Sports Bar.
The app allows users to interact with screens inside the restaurant, turning the mobile phones of visitors into game controllers to allow them to play against other patrons, and offers opportunities for brands to get involved in contesting. Aaron Silverberg, VP of marketing, TimePlay Entertainment, tells MiC one such partnership launched during yesterday's Super Bowl, with Molson's Miller Genuine Draft sponsoring games during the event at the sports bar and giving away prizes like Toronto Maple Leafs and Toronto Raptors ticket packages.
TimePlay has been incorporated into pre-movie activities in Toronto Cineplex theatres since 2011, and has since also been added to locations in Vancouver, partnering with brands including Mazda, Ford and Canon. Silverberg says the app, which just passed 1.4 million downloads, might be an even better fit for heavy mobile-using sports fans than moviegoers.
"We are all about major venues and partners," says Silverberg. "Real Sports is a natural extension for TimePlay, but we also think there is an opportunity to partner with arenas. If you go to a Leafs or Raptors game there is always someone running around with a megaphone doing a promotion. With TimePlay, you can have the opportunity to participate in promotions through the mobile devices of fans."