CBC's first Olympic numbers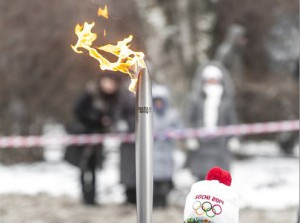 CBC/Radio-Canada has released the first set of numbers for the opening days of the Sochi 2014 Olympic Winter Games.
On TV, 19 million Canadians watched the live or encore presentation of the Opening Ceremony on either an English or French platform last Friday. Of those, 8.2 million watched the ceremony live on an English platform.
Saturday's day one of game coverage saw 21.7 million Canadians tuning in to Olympic content, with 17.6 million viewing on English platforms. Audiences peaked at 2:30 p.m. with 3.85 million viewers for the end of Kirsten Moore-Towers and Dylan Moscovitch's pairs free skate performance for the Figure Skating Team Competition.
Day two of Olympic programming on Sunday saw 22.75 million Canadians tune in to content, with 18.6 million tuning into English platforms. Peak numbers on Sunday came at 12:44 p.m., when 4.84 million viewers tuned in to the end of Tessa Virtue and Scott Moir's free dance performance for the Figure Skating Team Competition.
On digital, CBC's Olympic Games app has seen over one million downloads since launching on Jan. 30. Canadians have also streamed just under 1.4 million hours of live and on-demand video on the CBC Olympics website, with nearly 450,000 hours viewed during the Opening Ceremony.
Photo courtesy of Shutterstock and Mikhail Kolesnikov