Cirque du Soleil, Saban Brand team up for kids TV series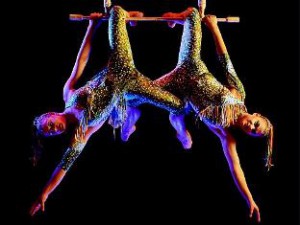 Bell Media's Cirque du Soleil Média venture has lined up another kids project, this time with Saban Brands.
The latest collaboration will see a kids TV series, web property, interactive content, and merchandise developed and produced with the affiliate of Saban Capital Group.
The kids property will be based on the Cirque du Soleil brand, and have consumer brand potential.
"At Saban Brands, we are constantly striving to deliver high-quality entertainment brands and experiences. It's thrilling for us to partner with the creative innovators at Cirque du Soleil Média," said Elie Dekel, president of Saban Brands, in a statement Monday.
Creative Artists Agency (CAA) brokered the deal with Saban Brands on behalf of its client Cirque du Soleil Média.
Bell Media and Cirque du Soleil earlier partnered to launch the joint venture of Cirque du Soleil Média to make films, TV series and online content for worldwide distribution.
From Playback Daily
Tags: Bell Media, Cirque du soleil, Cirque du Soleil Media, Saban Brands