Ford Lincoln stays on top: Media Monitors
Ford Lincoln bought the most ad airtime in Toronto for the week of Feb. 10 to 16, according to the latest Media Monitors report.
Spence Diamonds moves up to #2 from #6 last week, Pizza Pizza enters the list at #3, Mitsubishi Motors joins the list at #4 and ING Direct drops from #3 to the #5 spot in the city.
CTV moved up two spots to land on top in Montreal, climbing from #3 the previous week. Ford Lincoln made a big jump to land at #2, moving up from #25. The #3 spot goes to Éduc'alcool, which moved up from #5 last week. Brault & Martineau takes the #4 spot, moving up from #6 and The Movie Network drops from #2 to land at #5.
Toronto:
By brand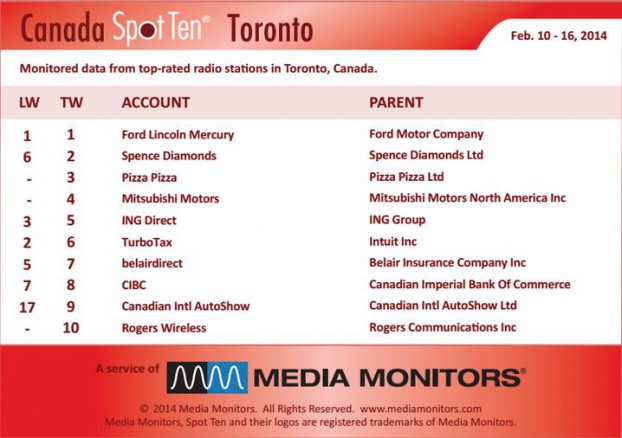 By category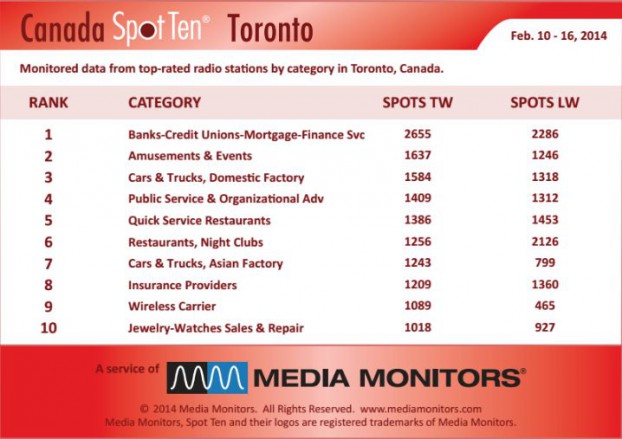 Montreal:
By brand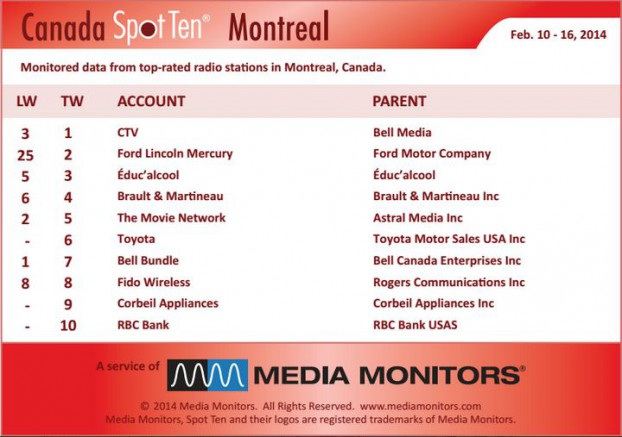 By category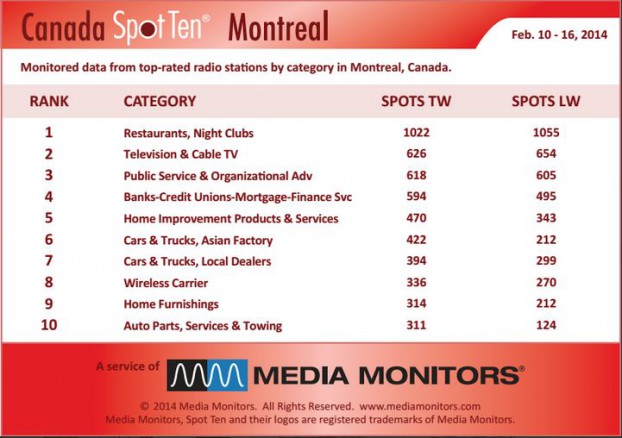 Tags: Bell Media, ctv, Ford Lincoln, media monitors, Montreal, Toronto