Top programmatic trends for 2014: report
Patricia Gray, managing director of digital at Media Experts, breaks down the three key trends from the agency's report.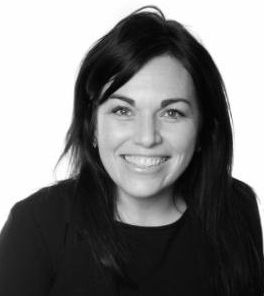 Media Experts recently released its latest programmatic report, citing data from Toronto's Casale Media and New York-based Accordant Media that showed Canadian auction volume grew 21% in Q4 2013 versus the same period in 2012.
Overall, according to the report, Q3 was the most active quarter in the year for programmatic buying, as the August to September back-to-school period continues to be the most important months of the year for a growing number of brands.
The report also listed three key programmatic trends the agency expects to see in 2014. Patricia Gray, managing director of digital solutions at Media Experts breaks down the trends for MiC readers: 
1. Mobile programmatic will see strong growth in 2014: More than two-thirds of Canadians own a smartphone and they continue to invest in phablets and tablets. Gray says growth in mobile doesn't sound that exciting because people in the space might assume there was always large quantities of inventory available on the platform, but that hasn't been the case. She adds mobile has historically been thought of as a place for more premium inventory, but that changed beginning in the last quarter of 2013.
"As buyers we are attaching more value to the inventory that is found within the exchange," she says. "That is the one-two punch, the suppliers are starting to release the inventory and the big brands are putting together some interesting and sophisticated marketing trends that require mobile at scale."
2. Cross-platform tracking: Traditionally digital media has been plagued by a lack of a unifying tracking system across multiple channels, making it difficult to deliver multiple messages across platforms. According to the Media Experts report, new technology will become available in 2014 that will bring clarity to the cross-platform tracking issue, with the agency predicting that ad units won't be seen as single units, but rather as strategically placed pieces of a campaign.
The technological answer to this issue comes from users logging in across accounts with a unified ID, such as they do with Google, Facebook and Microsoft, says Grey.
"Beyond 2014 we might be looking at things beyond those proprietary companies," she says. "Some of the exciting things I have heard include touch-screens that will allow the login to be your finger print. There are some exciting things to come, but in 2014 those big three players are going to be able to track and measure cross-device…Buyers are really going to be able to take advantage of that."
3. The rise of remarketing: This year will see a dramatic rise in the sophistication of remarketing tactics used by Canadian advertisers. Grey says brands small and large are starting to pay attention to this, looking at how they can collect, group and categorize data about customers in order to target them more precisely.
"Rather than optimizing to one or two different conversions and remarketing to those people, I think we will be able to see some one-to-one conversations happening where we can know more about the end customer and serve them information that is really relevant," she says.