Recipe to Riches launches a trivia widget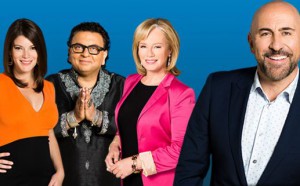 The CBC's first season of the cross-country cooking show will include a digital widget that allows viewers to accumulate points to vote for their favourite contestant.
TRY MEDIA IN CANADA
FREE

FOR 14 DAYS!
Already A Subscriber? SIGN IN
Forgotten your password?
Click here
.
Having trouble? Try our
FAQ's page
.