Sponsors unveiled for second season of Amazing Race Canada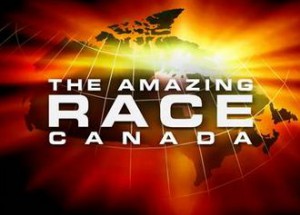 CTV has unveiled its slate of sponsors for the second season of The Amazing Race Canada, which is set to premiere this summer on the Bell Media channel.
Air Canada, represented  by Mindshare and Chevrolet are back for the sophomore season, with Dairy Queen, represented by Mediacom's Beyond Advertising division and Scotiabank, with work from PHD joining the slate this year. Interac and BlackBerry, which were both involved with the first season are not on the preliminary list of top-tier sponsors for the second.
The brands will be integrated into the show's broadcast as well as into its digital extensions, according to a release on the sponsors.
The Amazing Race Canada's first season was a big success for CTV, with 3.1 million tuning in to the finale of the show last September and episodes averaging audiences around 3.3 million.
Tags: Air Canada, Bell Media, Chevrolet, ctv, Dairy Queen, MediaCom, MediaCom Beyond Advertising, MindShare, PHD, The Amazing Race Canada