The Kit expands with French print version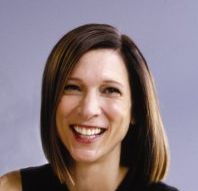 Torstar-owned beauty title The Kit has announced its latest expansion, launching a French print version that will appear monthly in 100,000 Métro newspapers in Montreal.
The French print version, which will go out on the second Wednesday of each month, joins the digital version of Le Kit that launched last October and now has 10,000 subscribers, Giorgina Bigioni, publisher, The Kit, tells MiC. The first French print issue of Le Kit has eight pages, with two pages of ads.
In addition to the French version, there is the original English version, which goes out weekly in the Toronto Star, Vancouver Sun, Calgary Herald, Ottawa Citizen, Edmonton Journal and Montreal Gazette for a total of 450,000 copies, as well as appearing online with 110,000 digital subscribers. The Kit has also launched a Chinese version in the past year.
The Chinese version goes out monthly on the third Saturday of the month in 40,000 copies of Sing Tao in Toronto, Vancouver and Montreal.
"The Chinese version came together because of the relationship with the paper, Sing Tao, which is 50% owned by the Star Media Group," Bigioni says. "We were hearing from advertisers that they were interested in that demo and looking for advertising vehicles that contained an appropriate environment."
Bigioni says all versions of The Kit target women aged 25 to 49, with beauty products being the top advertising category for the title. Both the Chinese and French versions of The Kit are compilations of the latest weekly English versions, using the most relevant content for the audiences. The Chinese version is a direct translation of English content, while the French version is a bit altered, with French fashion blogger Lolitta Dandoy taking over Jeanne Beker's columnist spot.
The Kit is growing at a good pace, says Bigioni, but she notes that more "heavy lifting" is needed to get the title off the ground in Quebec. She also mentions the need for metrics that look at engagement and ad environment appropriateness in digital magazines rather than looking at subscriber numbers, which don't tell the whole story.
"Although digital magazines are generating high subscriber levels or high levels of app installs, the total number of readers tends to be less than the total number of subscribers," she says. "We have about 110,000 subscribers to The Kit digital magazine and get about 65,000 visitors per issue and that is pretty standard across other titles. Engagement and whether the ad is in the right environment would be better ways to measure the digital magazine audience. Digital magazine ads aren't expensive, our ad pages aren't expensive. Are there a high number of click-throughs and is someone stopping to watch the videos?"
The Kit launched in 2010 and was acquired by Torstar in 2011. Its first print version hit the presses that same year.
Tags: Giorgina Bigioni, Star Media Group, The Kit