Entertainment One sponsors Juno Gala live stream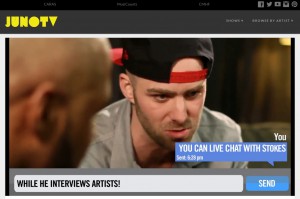 Entertainment One will sponsor the 2014 Juno Gala live stream, marking the first time the general public will be able to watch the Saturday night event that is targeted mostly at music industry insiders, and which is held the day before the live taping of the Juno Awards.
Over 35 awards will be handed out at the event to be held March 29 at 6 p.m. CT / 7 p.m. ET at the RBC Convention Centre in Winnipeg hosted by Jian Ghomeshi and featuring performances by A Tribe Called Red, Erin Propp with Larry Roy and Mike Downes, JRDN ft. Kardinal Offishall, July Talk and The Devin Cuddy Band. Viewers watching the stream at junoawards.ca will see Chantal Kreviazuk and Raine Maida receive the Allan Water Humanitarian Award.
Junotv.ca will also host a live stream of backstage interviews during the gala, sponsored by FACTOR (The Foundation Assisting Canadian Talent on Recordings), and well as during the Sunday award show, sponsored by FACTOR and The Bell Fund. Viewers will be able to ask questions of winners through the website.
The Juno Awards will be broadcast on CTV Sunday March 30 at 8 p.m. CT / 9 p.m. ET from Winnipeg's MTS Centre.
Tags: 2014 Juno Awards, Entertainment One, Factor, The Bell Fund