Ford Lincoln buys top spot: Media Monitors
Ford Lincoln bought the most airtime in Toronto for the week of March 17 to 23, according to the latest Media Monitors report.
While that car co remained in first place, the Honda Dealer Association joined the list at #2. Porter Airlines jumped from #7 to land at #3, Mitsubishi Mirage dropped one from #3 to #4 and Mazda joined the list at #5 to round out the top of the radio ad rankings for the week.
In Montreal it was The Comedy Network moving up one to land in the top spot. Jumping from #14 to #2 was Desjardins, Brault & Martineau moved up one from #4 to #3, Toyota jumped from #6 to #4 and Telus Mobility moved up from #8 to #5.
Toronto:
By brand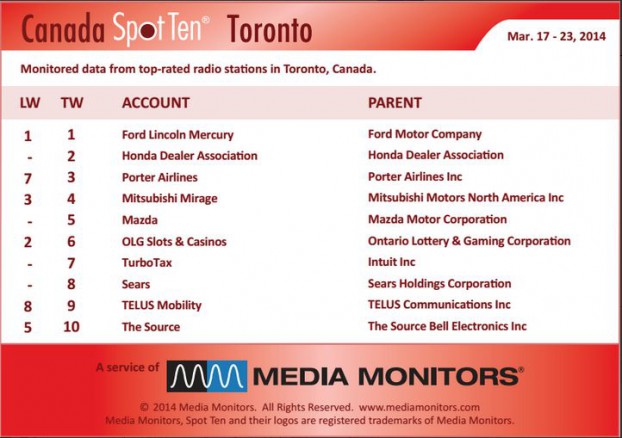 By category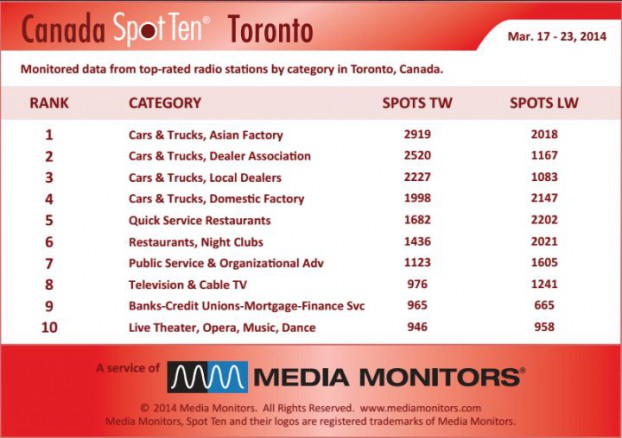 Montreal:
By brand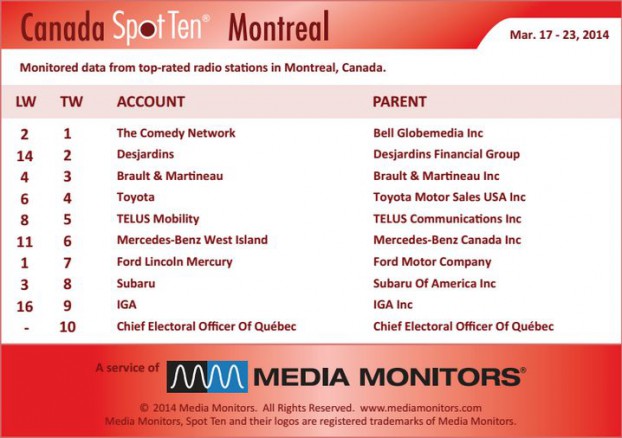 By category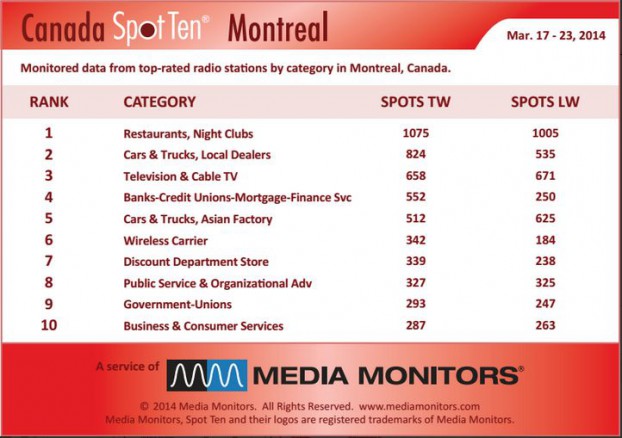 Image courtesy of Shutterstock
Tags: Ford Lincoln, media monitors, Montreal, Toronto