Long-form content gaining popularity on mobile devices: Study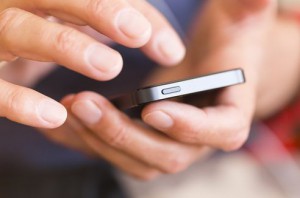 As programmers and creators begin to amass a sizeable audience to their project or platform, they start to feel more comfortable with extending the length of their content. According to the data published in a new report from global researcher Ooyala, viewers don't mind a trending shift to long-form video online.
According to Ooyala's global video index for Q4 of 2013 released on Monday, more than half (53%) of mobile viewers' time was spent watching videos that are longer than 30 minutes, and nearly one third (31%) of their viewing time was with content longer than an hour.
Tablet users, meanwhile, spent more than a third (35%) of their viewing time watching content for half an hour or longer; one-fifth (19%) of their time watching for more than an hour; and about 40% of their viewing time was spent watching videos that are between 10 minutes and an hour long.
On Tuesday AOL announced it will launch its first half-hour original series next January. This past weekend, season three of WIGS' popular series Blue debuted as four, one-hour long episodes as opposed to the seven-minute clips of previous seasons. And many indie shows will launch as quick-hits then develop into longer episodes, for example High Maintenance which grew in length from about five to 15 minutes towards the end of the season. While part of the reason is that producers like to experiment creatively and evolve the storyline, there's also a recognition that the barriers to consuming long-form video are quickly fading.
According to the Ooyala study, the year-over-year share of time spent watching videos on tablets and mobile devices has increased 719% since Q4 2011, and saw a 160% year-over-year increase since Q4 2012.
Image courtesy of Shutterstock
From Stream Daily