AToMiC shortlist: part two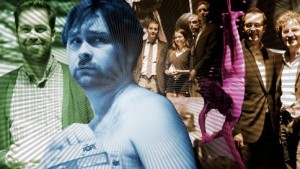 From the stupefying to the stupendous, strategy, Playback and MiC are releasing the names of the 93 entries that made it into the second round of the 2014 AToMiC Awards judging. We'll be announcing two categories each week until the final week before the gala, which takes place May 15 at Toronto's spacey Airship 37. Check back every Monday to see if you've made the cut.
In the second installment, here are the shortlists for AToMiC Idea and AToMiC ROI (in random order):
AToMiC Idea
Budweiser Red Lights
Budweiser Canada
UM Canada
CineCoup Film Accelerator
CineCoup Media
Copyright
Harvey's Canada
BBDO Toronto
Instagram Trailers
Toronto Silent Film Festival
Cossette
Make Health Last
The Heart and Stroke Foundation
Lowe Roche Advertising
Social Smoking
Ontario Ministry of Health and Long-Term Care
BBDO Toronto
Subaru Forester Family Rally
Subaru Canada
DDB Canada
Surrender Your Say
Tourette Syndrome Foundation of Canada
Saatchi & Saatchi Canada
Temp
Metro News
The Inevitable News
World Wildlife Fund
John St.
Fits the Misfits
Valin Confection
Lg2
Xbox One Source
Microsoft Canada (Xbox)
TraffikGroup
AToMiC ROI
AutoTrader.ca – The Better Way to Buy and Sell Cars
Trader Corporation (AutoTrader)
DDB Canada
Ikea Black Friday Excuses
Ikea Canada
Leo Burnett / Jungle Media
The Lobster Event
Earls Restaurants
Leo Burnett
The Walking Dead Rotting Finger Countdown
AMC
Leo Burnett
If you missed the shortlists for the AToMiC Collaboration and CSR categories, here they are.
Tags: AToMiC