The niche social networks Canadians are adopting: study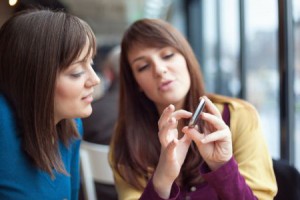 A recent Microsoft Advertising Digital Trends report highlights how Canadians are slowly migrating to smaller, niche social networks tailored to specific interests where they are more likely to interact with brands.
According to the survey, 44% of Canadians say they are more likely to interact with brands when using these specialized digital services. A Microsoft Advertising representative cites examples like Ning, a service that lets users build a virtual community around anything they are enthusiastic about, or Opensky, a personalized shopping network.
These results come from a global survey that included 1,050 Canadians and showed that 32% of online Canadians indicated they use specialist social networks, with 10% signalling high engagement with multiple niche services. That number was a bit higher amongst Canadians aged 18 to 34, with 45% of that demographic reporting they use the niche social networks.
While 44% of Canadians are still limiting the number of social networks they join, the survey shows that 32% said they were interested in building their own network of niche ones. Currently, about 12% of Canadians say they are using niche social networks and would be more willing to connect with brands there.
Image via Shutterstock.
Tags: Microsoft Advertising, Ning, Opensky