Lamar Advertising partners with Imagi Outdoor to expand reach in Quebec
The deal means Lamar will now have OOH reach in 140 markets across the province.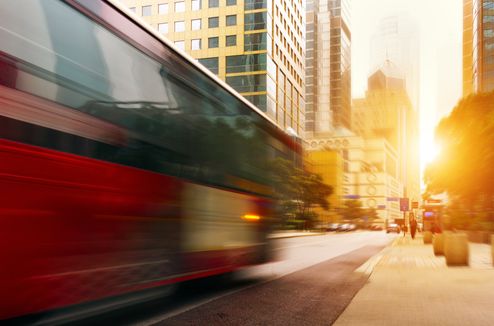 Lamar Advertising has announced it is partnering with Imagi Outdoor to expand its transit advertising reach in Quebec.
The partnership means that Lamar Advertising now also has access to the transit ads that Imagi Outdoor sells in more than 140 markets across Quebec, including the north and south shores of Montreal and Quebec City as well as the cities of Gatineau, Sherbrooke, Saguenay and Trois-Rivieres.
Overall, Imagi Outdoor has access to ad space on 1,300 buses in Quebec, according to a release. Those faces will be added to Lamar's existing inventory in British Columbia and Ontario.
The deal means that clients looking to buy transit ads in Montreal, Toronto and Vancouver can do so under  the partnership between Imagi and Lamar Advertising.

Bus image courtesy of Shutterstock