Pick-and-pay report: CRTC recommends flexible approach
The report proposes BDUs offer both packages and stand-alone channels, allowing that "some channels may not survive in an environment marked by greater subscriber choice."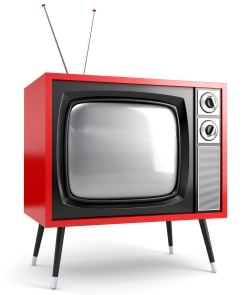 The CRTC has set out a possible compromise in Canada's emerging pick-and-pay cable pricing debate, recommending TV providers offer stand-alone channels and pre-packaged options to consumers.
In a report issued Thursday, the regulator proposed distributors (or Broadcast Distribution Undertakings/BDUs) be compelled to allow subscribers to both build their own channel packages ( pick-and-pay), or continue with the status quo by purchasing pre-assembled channel packages.
Under this new model, BDUs will also be required to offer, and promote, a small, all-Canadian basic service (conventional, educational, community) to replace the current mandatory carriage of basic channels.
Putting consumers in the driver's seat with channel selection will mean "some channels might not survive," the report stated, given TV ad revenues are already shrinking with new entertainment options expanding.
The report noted, however, that proposed flexibility should ease the impact of reduced carriage fee revenues for programmers as some consumers will maintain their current packages.
Noting that the outcome of such changes would likely be renewed carriage fee negotiations, the CRTC extended its opinion on the effects of the proposed changes to the nature of programming and promotion, stating that a pick-and-pay model "could prompt programming services to increase their level of self-promotion" and "adopt different programming strategies," such as playing for mass audiences or focusing on a niche.
Risks for cable and satellite providers include renegotiation with U.S. service provides that may not allow their channels to be offered on a stand-alone basis and smaller indie distributors would be more vulnerable under the new model without larger business undertakings to reduce the impact of reduced subscriber fees.
The report concluded by noting that self-assembled channel packages would still be subject to the "Canadian preponderance rule" – in which subscribers must retain a minimum percentage of Canadian services in their overall package – for the time being, but that such a requirement could be seen as contrary to the spirit of choice and as such, will be revisited by the CRTC in the fall Let's Talk TV hearing.
The outcome of this report will be "tested" in a public consultation hearing this September.
From Playback Daily