Terror TV set to scare on screens this fall
The channel's GM on content, carriage and who the horror channel is aiming to reach.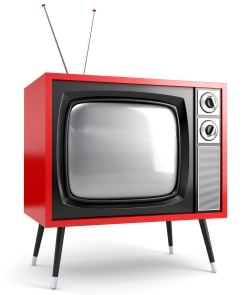 Quebec-based Callisto Television has announced it is bringing a horror-themed TV channel to screens this fall, with the launch of Terror TV.
The channel, which had its English version approved last fall by the CRTC, will hit screens in September. Sylvain Gagné, president of Callisto, tells MiC that the idea for a horror channel came years ago when Scream TV, which was operated by Corus and Shaw, was on the air. The channel was rebranded as Dusk in 2009 and went off the air in 2012, opening a window for a new entry into the specialty market, he says.
"I have had the idea for about 20 years, but didn't launch because there wasn't a need for two horror channels in the country," says Gagné. "We are excited because we feel there is a void in the TV landscape in Canada now and we are hoping to fill that gap. There are too many other lifestyle specialty channels in the market, but for genre fans there is a real need for programming."
Gagné says programming on the channel will be geared at a primary audience of males 18 to 34, with a goal of getting 300,000 to 400,000 subscribers by the end of the first year on the air.
Each night content will be split between airing two films and three series. Canadian programming will start off with two shows, one will be a daily entertainment magazine-style show and the other a program that will focus on Canadian short horror films and the Canadian creators behind them. Down the line Gagné says he would like to have the channel producing more original Canadian-specific programming with the horror genre.
Callisto Television is currently in talks with carriers to get the channel added across the country and notes it will start with a two-month free preview for Canadians this fall. A French version of the channel has also been approved and is planned to launch in the future, says Gagné.