Ford Lincoln buys the top: Media Monitors
The car co had the most advertising airtime in Toronto and Montreal for the week of April 21 to 27.
Ford Lincoln bought the most advertising airtime in both Toronto and Montreal, according to the latest Media Monitors report.
The car co was ahead of the Honda Dealer Association in Toronto, which came in at the #2 spot for the second week in a row. Jumping into the #3 spot was RBC Royal Bank, which moved up from #19, Hudson's Bay moved from #8 to #4 and Air Miles joined the list at #5 to round out the top five in the city.
In Montreal, Ford Lincoln was followed by Hudson's Bay, which again sat at #2. The Discovery Channel entered the list at #3, Telus moved up from #6 to #4 and Space dropped two from #3 to #5, rounding out the top of the ad heap for the week.
Toronto:
By brand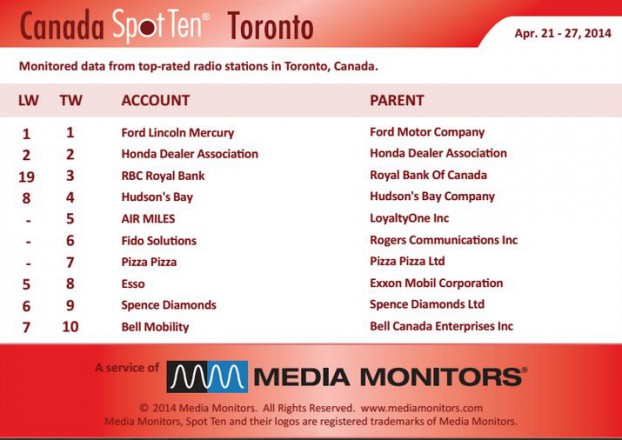 By category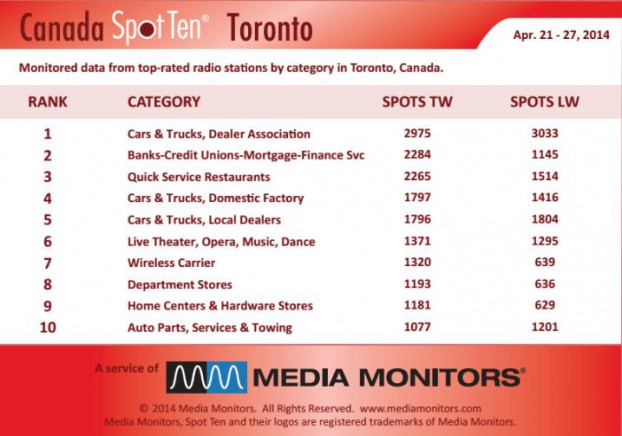 Montreal:
By brand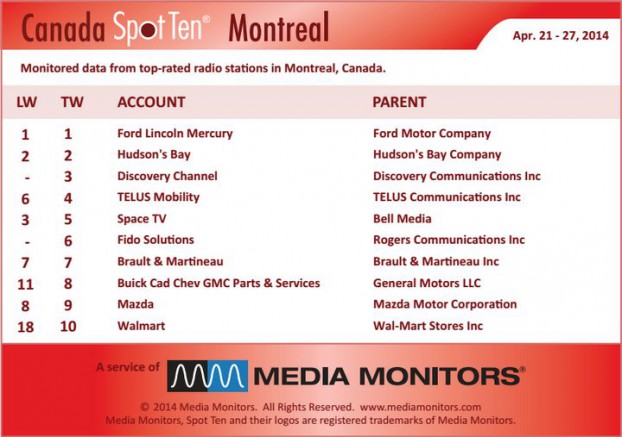 By category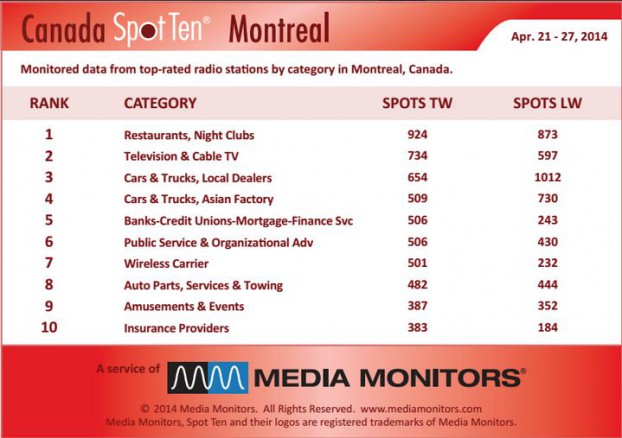 Image via Shutterstock