Raptors break one million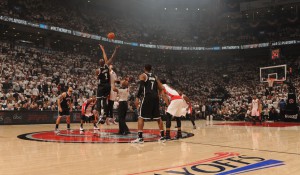 The Toronto Raptors broadcast drew just over one million viewers to TSN on Wednesday, making the game five win the most-watched Raptors game of all time on Canadian television, according to BBM Canada data cited in a Bell Media release. Until now, the most watched Raptors game was the team's 2001 second round game seven loss to Philadelphia, which drew 916,000 viewers.
The game, which featured a 36-point performance from point guard Kyle Lowry, was the most-watched program of the day in the Greater Toronto Area, achieving a 21.9% share in the market, according to the release.
Audience levels peaked at two million late in the fourth quarter, with a total of four million unique viewers tuning in at some point during the game. Through the first five games, the first round playoff series against the Brooklyn Nets has drawn a total audience reach of more than seven million unique viewers.
The series continues with game six tonight on TSN at 7 p.m.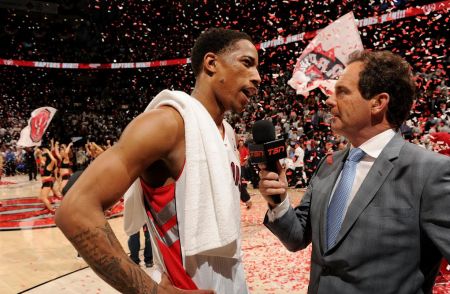 Images (Ron Turenne/NBA Photos) courtesy of the Toronto Raptors

Tags: Bell Media, NBA, Toronto Raptors, TSN