Fido buys the top: Media Monitors
Fido Solutions bought the most radio airtime in Toronto for the week of April 28 to May 4, according to the latest Media Monitors report.
The wireless company jumped to the top spot from #6 the previous week. Losing a spot and landing at #2 was Ford Lincoln, with Pizza Pizza jumping from #7 to #3, RBC dropping one from #3 to #4 and Walmart climbing from #14 to #5.
In Montreal it was Space at the top of the buying heap, jumping from #5 the previous week. Fido moved up from #6 to #2 in the city, Telus jumped from #4 to #3, Ford Lincoln droped from #1 to #4 and Walmart moved up from #10 to #5.
Toronto:
By brand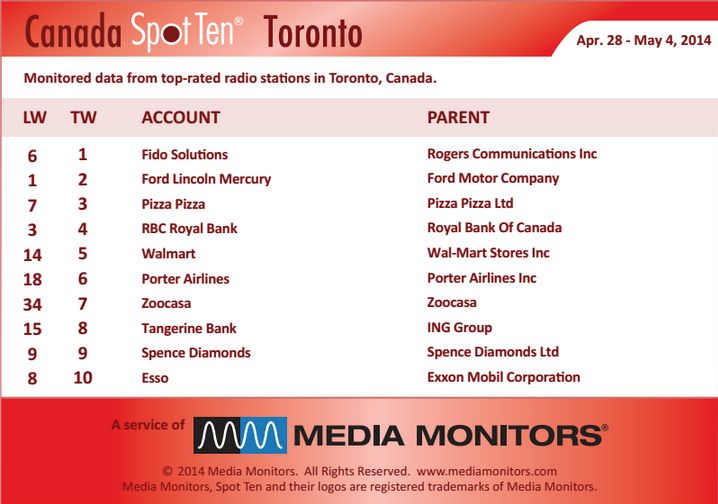 By category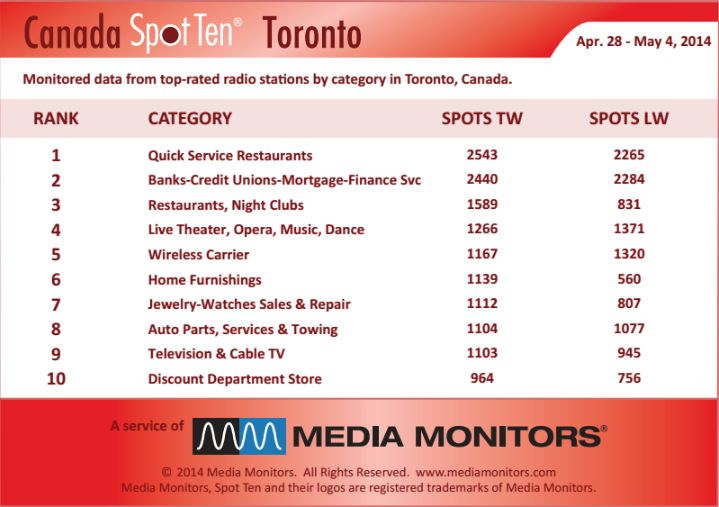 Montreal:
By brand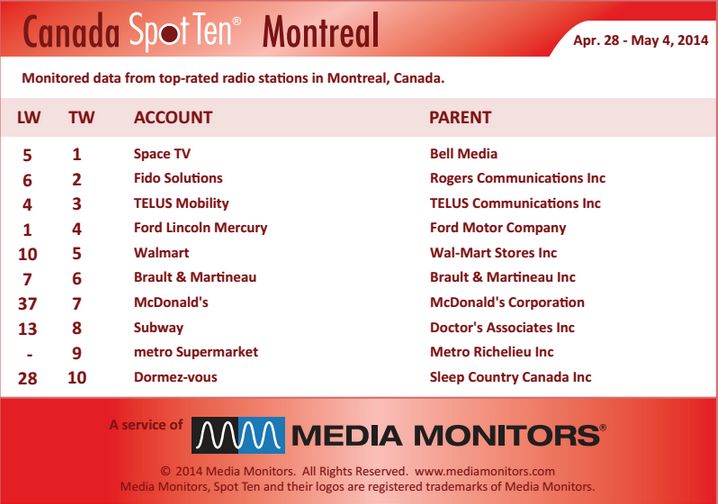 By category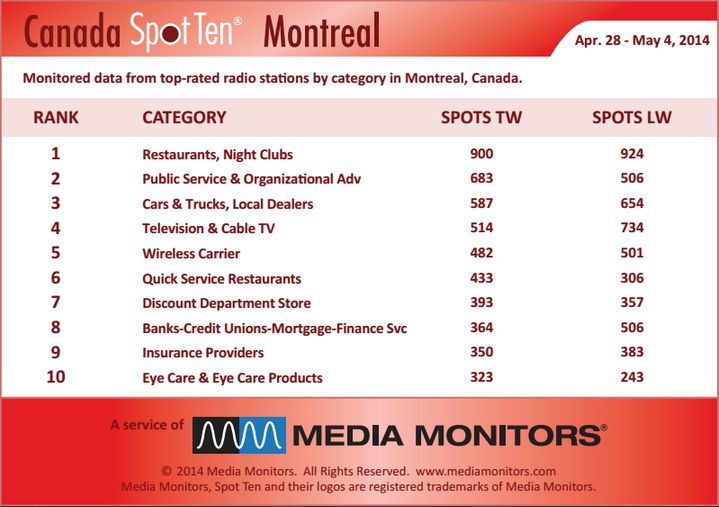 Image courtesy of Shutterstock
Tags: media monitors, Montreal, Toronto