Yahoo rolls out in-stream ads in Canada
The native units will appear in content streams across platforms on the company's homepage, apps and email service.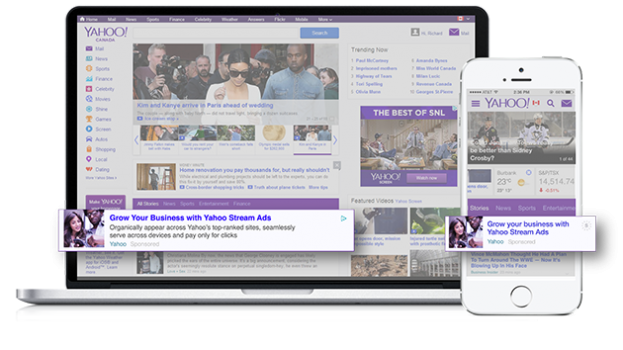 Yahoo is rolling out in-stream ads in Canada after launching the units in the US last year. The native ads will be integrated into content streams across platforms in Argentina, Brazil, France, Germany, Italy, Mexico, Spain and the United Kingdom.
Claude Galipeau, country manager, Yahoo Canada, tells MiC that the introduction of the in-stream units follows an 18-month effort to redesign Yahoo's user experience and become a mobile-first company. Galipeau says the stream design is the best way to accommodate mobile users who make up over half of Yahoo's 800 million unique visitors globally.
Available through Yahoo Ad Manager, the native units will appear on Yahoo's homepage, Yahoo's Digest and Sports apps as well as Yahoo mail. They are identified as ads with shading, a logo and are labelled as "sponsored." Advertisers will be able to target audiences based on user interests, time of day, location as well as standard demographics, says Galipeau.
Galipeau says Yahoo Canada reaches approximately 16 million unique users per month on desktop and over 18 million when you add mobile users, per comScore data.
Image courtesy of Yahoo Canada.