Ford Lincoln buys the top: Media Monitors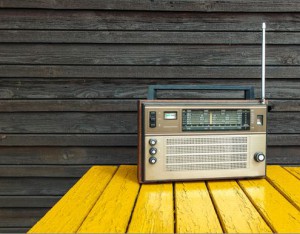 Ford Lincoln is continuing its buying streak, taking top spot for radio ad time for the week of May 19 to 25, according to the latest Media Monitors report.
The car co was again followed by the Honda Dealer Association, which stayed at #2. The #3 spot went to Swiss Chalet, which fell from #6, Fido Solutions remained at #4 and McDonald's jumped from #32 to #5 to round out the top of the list.
In Montreal it was CTV moving up one to land at the top spot, with Ford Lincoln dropping one to #2. Brault & Martineau stayed at #3 for the week, with Benjamin Moore jumping from #33 to #4 and Fido Solutions dropping one from #4 to #5 to close out the top of the list.
Toronto:
By brand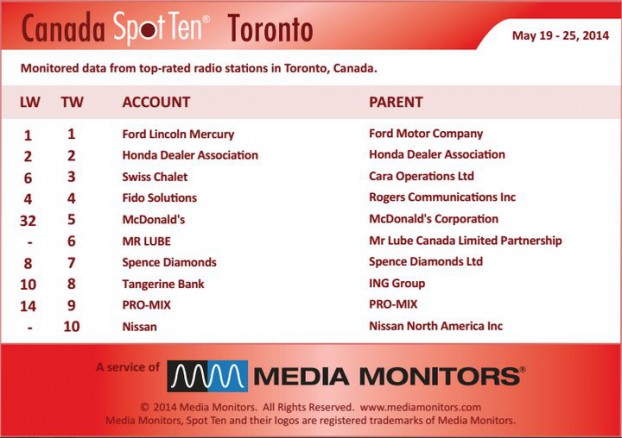 By category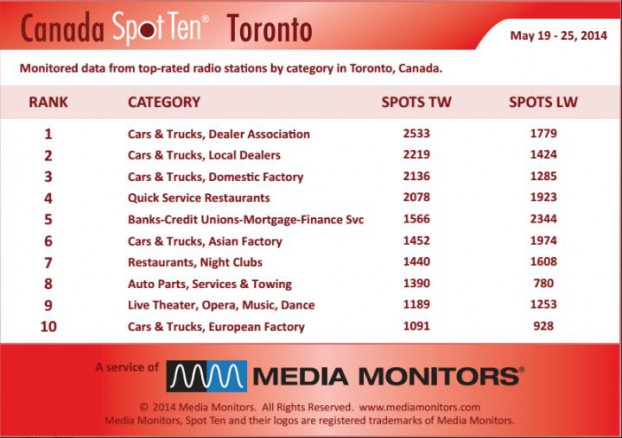 Montreal:
By brand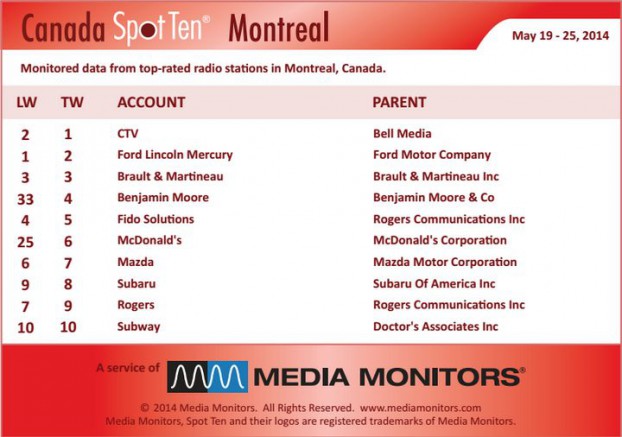 By category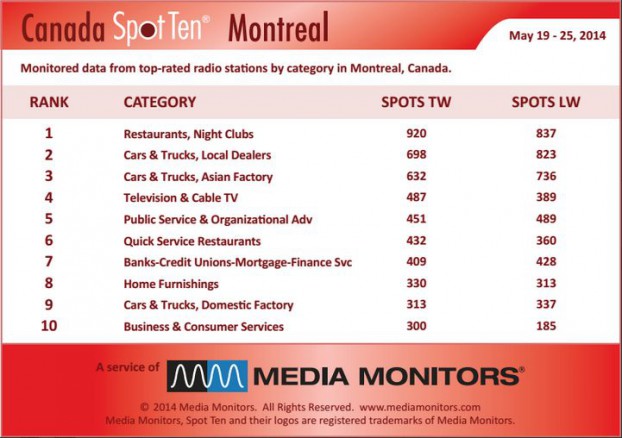 Radio image courtesy of Shutterstock
Tags: Bell Media, ctv, Ford Lincoln, media monitors, Toronto, vancouver