Companies Committed to Kids spotlights mental health
A new campaign from Ogilvy Toronto gets adults to think about how their actions affect the mental well-being of their kids.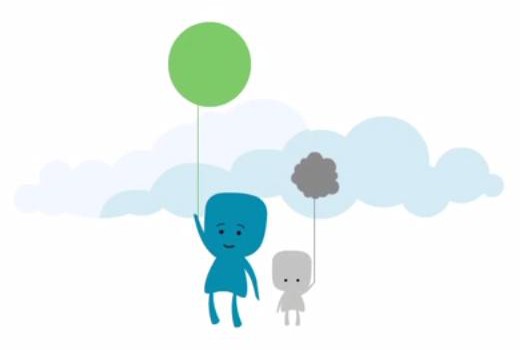 Nearly one in five Canadian children are affected by some kind of mental wellness issue, and Companies Committed to Kids wants adults to do something about it.
Ogilvy & Mather's Toronto branch teamed with CCK to create a television spot and a series of animated infographics to shed light on the mental wellness issues that affect children, particularly on how an adult's relationship with a child influences their mental development.
"What I think we do so well, with the support of great agencies, is being able to take very complex issues and, by creating public service announcements, we open up the discussion," CCK president Bev Deeth, tells MiC.
The 30-second television ad was shot by Academy Award-nominated Canadian documentary maker Hubert Davis and shows a seated child, facing away from the kitchen where her parents argue about plans for the coming weekend. As the camera slowly pulls out, you see that she is seated at a school desk, classmates on all sides.
"The message is that kids bring their stresses and mental illness with them everywhere they go, and we need to remember that," Deeth says.
On the other hand, the infographics, animated with assistance from Teletoon, deal with sobering statistics but have a more light-hearted style, with smiling, colourful cartoon characters holding balloons.
"Teletoon brings those stats to life in a charming way so the issue wouldn't be too heavy, and to get a sense of positivity," says Jamie Marcovitch, group creative director at Ogilvy Toronto, which handled all of the creative and planning aspects of the campaign. "There can be a positive outcome here, there are things we can do. The stats may be shocking, but we've also handed them a solution."
Deeth was quick to point out that the target for this campaign isn't just parents: it's all adults.
"It's all adults that have a significant presence in a kid's life: parents, teachers, coaches, uncles," she says. "We did research with focus groups and the ad got a great nod from all the people there."
The ad got similar feedback from the networks and CCK got commitments from a long list of broadcast partners to air the TV spot. It can now be seen on networks owned by Rogers, Bell Media, Shaw, Corus, TVCogeco and Stornoway Communications.
While CCK has run plenty of televised public awareness campaigns in the past, Deeth says this is the first time the organization has developed one that's targeted at adults instead of kids.
Everyone involved – media partners, research groups and Ogilvy – provided their work and assistance pro-bono. Marcovitch says his work on the campaign did have benefits for him, and not only because it hit close to home for the father of two.
"I had the impression that I feel a lot of dads would have: that kids are resilient and can take anything, when that's not the case," he says. "It was such an eye opener to learn how everything we do and say has an impact on them. Your work is always different when it comes from the heart. And the real benefit for me is that everything I do working on a campaign like this helps in my personal life, instead of just my professional life."
The website features resources that adults can use to form a strategy to address the issues their kids may face, including resources from campaign partner Psychology Foundation of Canada and a column from Dr. Wendy Craig, a psychologist and professor at Queen's University who has also worked with the WHO and Unicef. Much like CCK's other campaigns, there is not an end date in sight, as the ad, infographics and tools will live online for adults to access whenever they need help.
"We knew we wanted the spot to generate awareness, but we also wanted to give parents tools to handle these situations," Marcovitch says. "Not just say here's the issue, figure it out on your own. We're setting them up to know what to do and know what to look out for."