Blue Ant Media unveils 2014-15 original content slate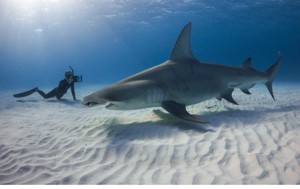 Blue Ant Media has unveiled its original content slate for 2014 to 2015, which features 21 new and returning original productions that will air across the company's specialty channels.
New series set to premiere on Blue Ant's Cottage Life channel this September include Our House Media's Backroad Bounty and General Purpose Pictures' Dining INNvasion.
Cabin Truckers, a new series from Windfall Productions, is set to bow on Cottage Life in January 2015. Original series returning to the channel with new seasons include the second season of Farmhouse Productions' Brojects and the fourth season of Fishing Adventurer from Fishing Adventurer Productions.
Travel+Escape will debut the new series Paranormal Survivor in January 2015, produced by Our House Media. Series returning to that channel include the second season of Bad Trips Abroad from Suddenly SeeMore Productions and the second season of Pixcom's Thrift Hunters.
New series heading to Oasis for 2014-2015 include Nomads of the Serengeti and Lewa from Digital Crossing, and Bahama Blue from Parallax. The channel will also feature the sixth season of Hope for Wildlife from Arcadia Entertainment. The sixth season currently has a March 2015 premiere date.
Blue Ant Media will debut Missing Evidence in February 2015 on the Smithsonian Channel Canada. The series is Blue Ant Media's first coproduction between the Smithsonian Channel US and Blink Films.
Finally, Blue Ant will premiere the new series Mystery Cars from WhistleStop Productions on HiFi in September 2014.
From Playback Daily
Tags: Blue Ant Media, Cottage Life, HiFi, Oasis, Smithsonian Channel, Travel+Escape