TSN's Wimbledon broadcast smashes records
First-time achievements by Canadians Eugenie Bouchard and Milos Raonic make this year's tournament the most-watched in the network's history.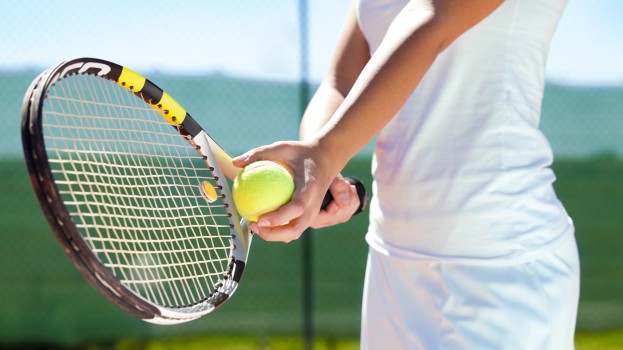 Eugenie Bouchard and Milos Raonic weren't the only ones breaking records for Canada at Wimbledon. TSN saw more Canadians watch the tournament than ever before.
This year's tournament was the network's most-watched Wimbledon broadcast, with the quarter-final matches on July 2 drawing 2.2 million unique viewers overall between TSN and RDS.
On July 3, Bouchard's win in the women's singles semi-final peaked at 1.4 million viewers with an average of  791,000, more than the average CFL broadcast. With 1.9 million unique viewers, it was the most watched non-finals match on record in Canada.
In the quarter-finals, an average of 304,000 viewers tuned in to watch Bouchard's win.
On the men's side, Raonic's quarter-final win had an average of 545,000 viewers and 1.6 million unique viewers.
Raonic and Bouchard, who advanced farther in Wimbledon than any Canadians in tennis' open era, have been earning consistent ratings on TSN and RDS. In the fourth round early last week, Raonic's match saw 1.7 million unique viewers, with Bouchard drawing 1.1 million.
Ratings for the weekend's final matches are still to come.
TSN has been broadcasting Wimbledon since its inception in 1985. Previously only airing the beginning of the tournament before handing the final weekend off to CBC, the network signed a ten-year exclusive rights deal starting in 2012. The network, which has exclusive rights to tennis' Grand Slam tournaments in Canada, will broadcast the U.S. Open beginning on Aug. 25.
Image courtesy Shutterstock