Scotiabank rolls out sponsored Amazing Race content program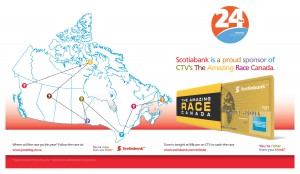 The bank is sponsoring entertainment and travel pieces in addition to ads across Sun Media's print and digital properties.
TRY MEDIA IN CANADA
FREE

FOR 14 DAYS!
Already A Subscriber? SIGN IN
Forgotten your password?
Click here
.
Having trouble? Try our
FAQ's page
.