SendtoNews scores MLB deal to syndicate web video
Short-form video clips, original long-form programming and game highlights are included in the multi-year agreement with the baseball organization (company CEO Greg Bobolo pictured).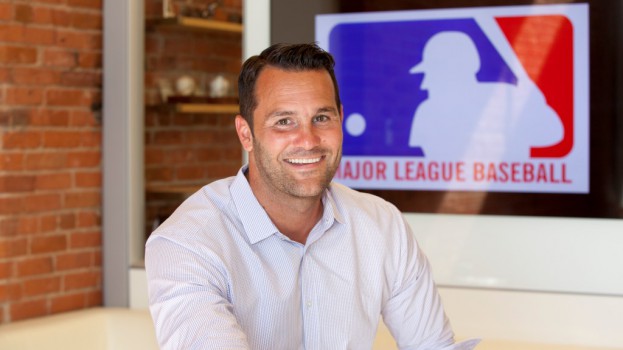 SendtoNews, a company that distributes and monetizes sports video highlights, has signed a multi-year agreement with MLB Advanced Media (MLBAM) for the global syndication of Major League Baseball and Minor League Baseball (MiLB) digital video content.
As part of the agreement, SendtoNews will have digital distribution rights to game highlights, interviews, top plays and other MLB-related video to local news sites throughout Canada and the US. 
The agreement between MLBAM and SendtoNews also includes archived content, long-form original programming and global rights for the distribution of MiLB short-form digital video content. The Victoria, B.C.-headquartered syndication company has also expanded digital rights to distribute MLB video content globally, excluding territories where MLBAM has existing digital distribution partnerships.
"MLBAM has long been one of the most prolific sports content creators in the world and its vast library of content generated throughout the 2,500-game baseball season is the holy grail of sports video highlights," said Greg Bobolo (pictured), CEO of SendtoNews, in a statement.
SendtoNews has affiliate offices in New York, San Francisco, Toronto, Vancouver and London and has content deals with other major sports leagues like the NFL, NASCAR, and PGA Tour. Its broadcast and publishing partners include more than 1,000 television, radio, print and online news outlets.
From Stream Daily