The Amazing Race Canada has big second season premiere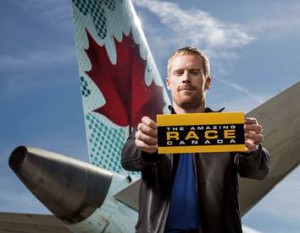 The Amazing Race Canada had a big second season premiere, bringing in an average of more than two million viewers on Tuesday night at 9 p.m., according to overnight numbers from Numeris.
Overall, 3.6 million people tuned into the show for at least part of the broadcast, with numbers peaking at 2.3 million when host Jon Montgomery revealed that friends Shahla and Nabeela had been eliminated following the first leg of the race.
On Twitter there were more than 6,000 mentions of The Amazing Race Canada, according to a release from Bell Media.
The Amazing Race Canada's first season was a big success for CTV, with 3.1 million tuning into the finale of the show last September and episodes averaging audiences around 3.3 million.
Tags: Bell Media, ctv, The Amazing Race Canada