Canadians less likely to multi-screen their TV time: study
New numbers from TNS show Canadians are less distracted by other devices, and are maintaining high online video viewing rates.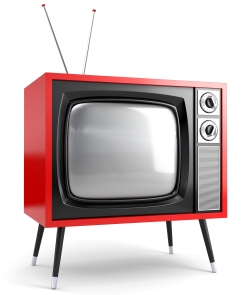 New research shows Canadians are less likely than the global average to be using other devices while watching TV.
The survey, called "Connected Life," surveyed 55,000 internet users spread across 50 different countries. The report also gives some insight into how Canadians are consuming their media compared to the rest of the world, showing that we may be more devoted to TV.
In Canada, 72.8% of internet users still sit in front of a traditional television set every day, just slightly below the 75% global average. Even though Canadians are more digitally connected than ever before, we may be more engaged with TV than viewers in other countries: 34% of Canadians use multiple devices while watching TV, which is lower than the global rate of 48%.
Canadians are also multi-tasking in ways that don't involve a smartphone or a tablet: 76% of them watch TV while eating evening meals without using other devices.
Digital video viewing is high among connected Canadians, and TV content is a part of that, with 85% of Canadian internet users regularly viewing online video, 24% of them on a daily basis and 60% weekly. Of those, 25% watch television content on a digital platform at least once a day. That daily rate is behind Asian countries such as China and Hong Kong, which are at 33% and 32%, respectively.
The average Canadian owns four devices, a number that is slightly below those in other countries like Australia, Germany and the UK, which reported owning five.