Ebay's new Canadian sales strategy
The company is bringing advertising for three of its properties in-house in a new integrated Canadian offering.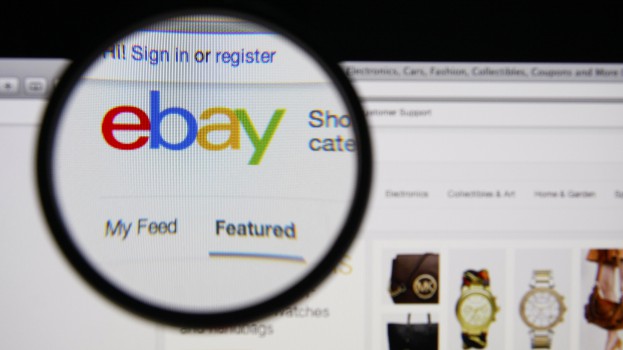 EBay Inc. has brought a significant portion of its Canadian advertising in-house, now offering a one-stop sales unit that provides advertisers access to eBay, the company's classified website Kijiji and ticket exchange service StubHub within Canada.
Kijiji has always handled its own advertising  in the market, but the buying of ad space on eBay had previously been done externally through Casale Media. StubHub is new to the ad market in Canada and didn't have a team working on its advertising. Bringing advertising in-house not only allows eBay to more directly provide more targeted solutions that respond to what its clients are looking for, but it also allows the company to ensure that their data is accurate, according to Mark Lister, managing director of advertising and seed businesses at Kijiji.
The integrated offering is only available here and was spearheaded by Lister. He tells MiC that he had been thinking that the websites' audiences provided more opportunity together than they could apart, but knows that it's something that could only be done in Canada.
"We're a perfect country because Kijiji has a firm grip here and a team that's well established within the market," he says. "It's a little bit different in the US, where eBay is the goliath and the others are a lot smaller."
Between the three websites, eBay sees a total of 13 million unique viewers monthly in Canada, according to comScore. Lister says that bringing the properties together offers advertisers the chance to deliver scalable ads to engaged shoppers in Canada, people who are on the websites because they are actively looking to make a purchase.
The change means that the three websites are also now able to combine a vast array of data points that can provide more accurate targeting and give clients a new programmatic offering that follows users across a variety of situations and purchasing environments.
"If we know someone is making baby-related purchases on eBay, we know they'll probably be looking for a minivan instead of a Mustang on Kijijii," Lister says. "Or if we see a ticket purchase made on StubHub, we know where a user will be on a given night and what kind of events and activities they are interested in."
The offering won't change how the websites look from a user perspective, as eBay is sticking with display ads, at least for the time being. The company is looking for ways that it may be able to utilize video ads, as well as adding proximity data from mobile users to create a more robust data offering. Lister also says adding mobile data will be useful for targeting users that use eBay and Kijiji to make value comparisons while shopping in brick-and-mortar retail environments.
Lister says that  eBay will be utilizing programmatic elements in its targeting, but will be doing so in a brand-safe environment.
"Programmatic is good and all the rage right now, but knowing where your ad is being displayed is important as well," Lister says. "That's top of mind for a lot of our clients."
EBay launched Kijiji in 2005 and acquired StubHub in 2007.
Image courtesy Gil C./Shutterstock