The Mission: Lisa Feeney on reaching ethnic consumers
Mediacom's director of research and insight on the opportunities and challenges around targeting these groups, and the best platforms to reach them with.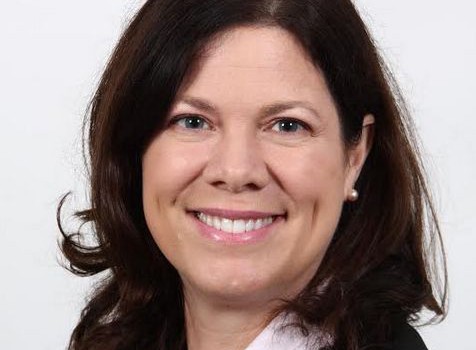 Knowing your target is one of the pillars of good media planning and buying so MiC is delving into the space with the launch of The Mission, a new series that asks how different market segments can be best reached. This week we have Lisa Feeney, director of research and insight at Mediacom on targeting ethnic consumers.
By Lisa Feeney
Ethnic consumer groups in Canada provide both a significant opportunity and a potential challenge for marketers. From an opportunity perspective there is the appeal of the sheer size of spending power by ethnic consumer groups. A 2013 CIBC World Markets report predicted that 70% of all the growth in Canadian consumer spending over the next 10 years would come from Asian and South Asian consumers. Nielsen estimates that visible minorities will bring an additional $5 billion to Canadian manufacturers by 2017 and Environics approximates the spending power of Canada's South Asians alone at $46 billion.
However, with this opportunity comes the challenge of uncovering the needs, attitudes and emotions that underlie the purchase motivators and finding the common themes and behaviours. They also must manage finite budgets and balance this opportunity against other existing segments.
The goal for marketers will be uncovering insights that are culturally relevant to the ethnic consumer group and addressing specific needs they have. The marketing campaign should be based on these relevant values and behaviours so that the message will resonate and connect with the ethnic consumer group. It is not sufficient to take the current communications strategy and simply translate the ad or to co-opt symbols of a cultural celebration without truly understanding the specific values they encompass.  The end goal is to develop a unique communications strategy for each ethnic consumer group that is firmly grounded in insights. Once the marketer has the relevant message for the ethnic consumer group, the question becomes how best to reach these consumers.
What is the best new platform to reach ethnic consumers?
The research consistently shows that key ethnic consumer groups, such as South Asian and Chinese Canadians, are at the forefront of embracing digital, social and mobile technology. This holds true even more so for ethnic millenials in Canada who are active digital trendsetters. As such, these digital channels present a significant opportunity for marketers looking to reach and connect with ethnic consumers. In particular, social media enables precision targeting and the collection of deep data to support dialogue building and brand engagement with the targeted ethnic consumer group. Facebook, Twitter, Instagram and Reddit have higher than average usership rates with the demographic. The group also uses local social media sites like Toronto.iask.ca and Vansky.com.
In addition, brands can amplify their presence on social via suitable brand ambassadors, advocates or influencers.  This will further capitalize on the impact and influence of word of mouth recommendations by family and friends to both inform opinions and drive decision making for this consumer group. Furthermore, promoting content can help to create buzz among the targeted ethnic consumers by seeding content on blogs and social networks to build momentum.
What is the best older platform for reaching the ethnic consumers?
Out-of-home is an older platform that is effective for reaching ethnic consumers. Research shows that ethnic communities often tend to be geo-clustered, which enables geo-targeting via direct mail, transit advertising and billboards. In addition to targeted locations and strong urban coverage, OOH can be visually impactful. By providing flexibility with creative, out-of-home enables marketers to develop a tailored message that truly resonates with the targeted ethnic audience. Banks have done a good job of leveraging OOH to connect with new Canadians via billboards and transit ads. The campaigns address the immediate needs of newcomers to set up a bank account combined with creating a sense of security and trust in the bank.
Similar to other segments, there is no silver bullet when it comes to channel selection and the best advice is to take a multi-platform approach. Brands need to reach ethnic consumers at local and community levels by leveraging traditional media (such as radio, print and OOH) done in-language with appropriate images and messaging. This is a great starting point but is not sufficient on its own. Adding social and digital media enables marketers to directly connect and communicate with ethnic consumers and provide culturally relevant messages and customized content. These channels allow marketers to go beyond stereotypes and hold a conversation with ethnic consumer groups to understand their needs and attitudes on a deeper level.