Honda buys the top: Media Monitors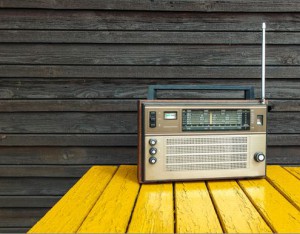 The Honda Dealer Association bought the most radio airtime in Toronto for the week of July 14 to 20, according to the latest Media Monitors report.
Honda, which joined the list this week, was followed by Mr. Lube, which jumped from #97 to #2. Swiss Chalet moved down one, landing at #3, as did Mitsubishi Motors to #4 and Tangerine Bank to #5.
In Montreal it was Just For Laughs buying the top spot ahead of its festival, moving up one to land at #1 for the week.
Brault & Martineau moved from #3 to #2, CAA Quebec jumped from #8 to #3, CTV dropped from #1 to #4 and Mazda entered the list at #5, rounding out the leading sellers for the week.
Toronto:
By brand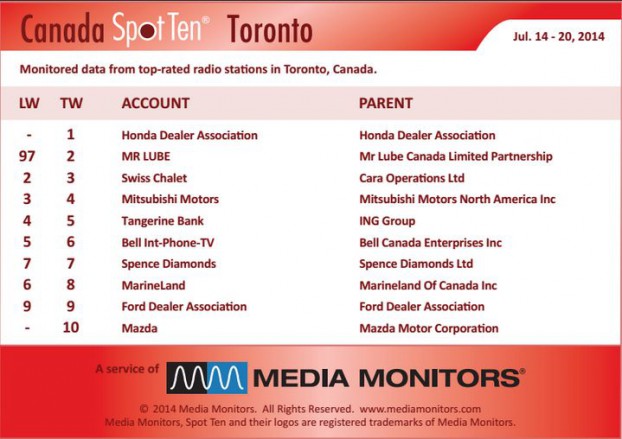 By category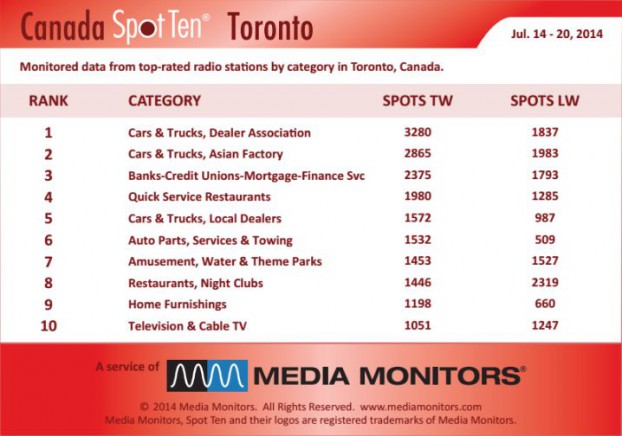 Montreal:
By brand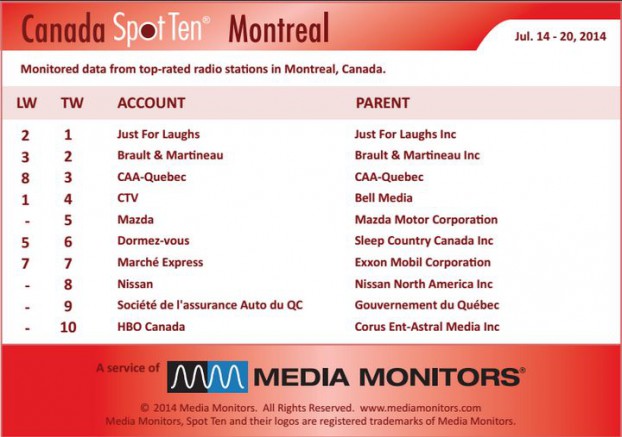 By category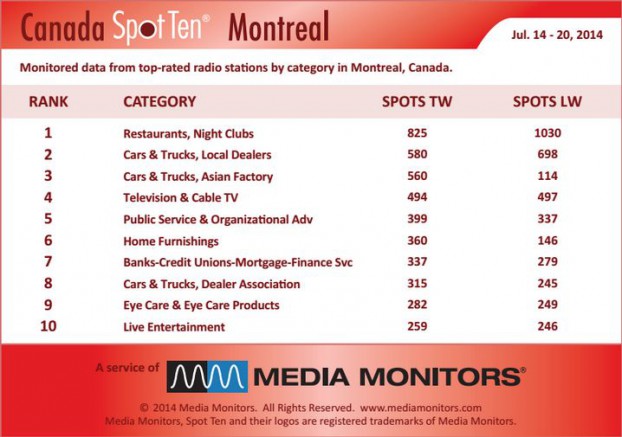 Image courtesy of Shutterstock
Tags: Honda, Just for Laughs, media monitors, Montreal, Toronto