Rogers' second quarter earnings slide
Overall revenue at the wireless, cable and media giant was virtually unchanged.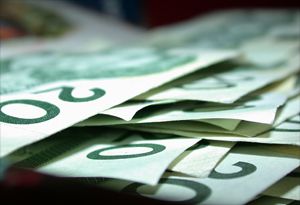 Now the job-cutting and focus on customer service is coming into focus at Rogers Communications after the wireless, cable and media giant on Thursday reported sliding second quarter earnings.
Toronto-based Rogers saw net income for the three months to June 30 drop 24% to $405 million, against earnings of $532 million in the same period of 2013.
Overall revenue at Rogers was virtually unchanged at $3.212 billion, even as wireless revenue during the second quarter was down 1% to $1.8 billion, while media revenue was up 1% to $475 million and cable revenue was $872 million, just off from a year-earlier $870 million.
Wireless revenue dipped during the second quarter due to "pricing changes," including lower priced roaming plans.
Cable revenue was virtually unchanged because of internet revenue growth and cable pricing increases that offset a decline in TV and phone revenue from TV subscriber losses.
Rogers added 53,000 internet subscribers during the second quarter, and lost 120,000 TV subscribers, in part following the acquisition of Mountain Cable and its customer base.
And media revenue was higher during the second quarter due to revenue growth at Sportsnet, the Toronto Blue Jays and The Shopping Channel.
From Playback Daily