Honda buys the top: Media Monitors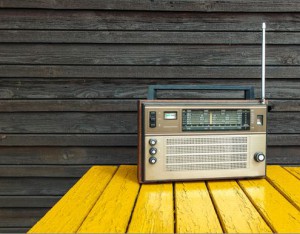 The Honda Dealer Association bought the most radio advertising airtime in Toronto for the week of July 21 to 27 for the second straight week, according to the latest Media Monitors report.
Coming in behind the car co is RBC Royal Bank with a big jump from #34 to #2 for the week. Pizza Pizza is a new entry this week at #3, Mazda jumps from #10 to land at #4 and Swiss Chalet drops from #3 to #5 to round out the week.
In Montreal it was Brault & Martineau taking the top spot, jumping from #2 the previous week.
Mazda jumped from #5 to #2 for the week, with Ford Lincoln making a big leap from #26 to #3. Esso entered the week's list at #4 and Nissan jumped from #8 to #5.
Toronto:
By brand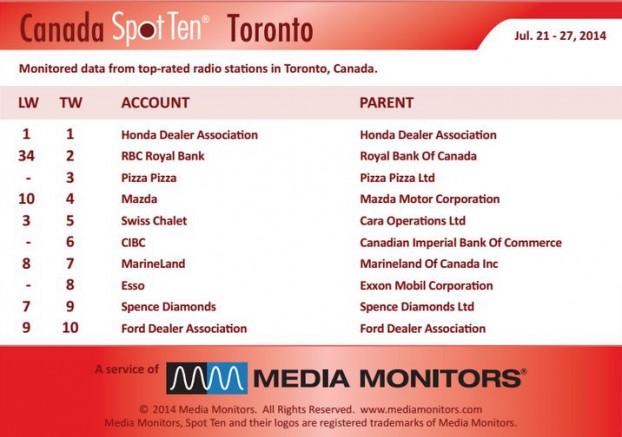 By category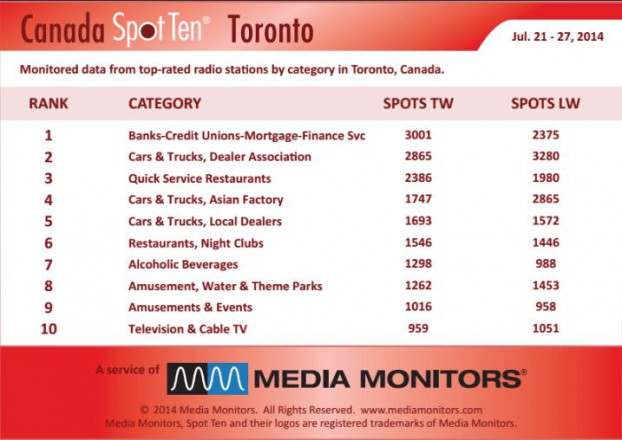 Montreal:
By brand
By category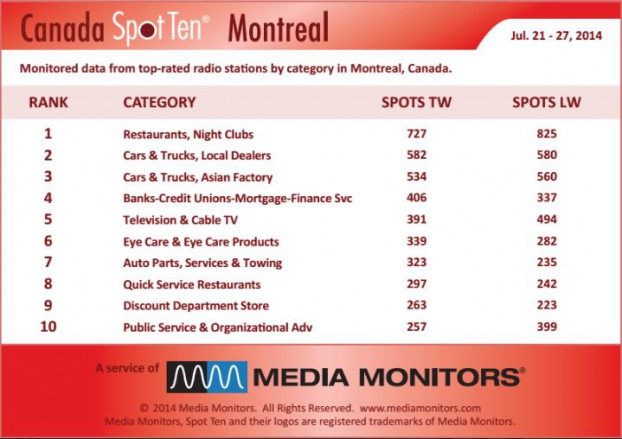 Radio image courtesy of Shutterstock
Tags: Brault & Martineau, Honda Dealer Association, media monitors, Montreal, Toronto