The Broken Heel Diaries get professional with new event series
Why Buick Canada got involved with the new event series, called Les Ateliers, which launches next weekend in Toronto.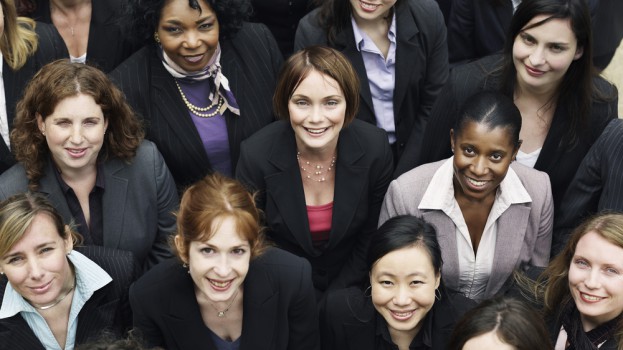 TheBHD.com is getting brands to help in its new mission of giving women the tools to realize their goals with the launch of a new event series called Les Ateliers.
Focused on beauty, fashion, travel and music, TheBHD.com takes a thoughtful look at how those things factor in to the day-to-day challenges of a woman's life.
The first Les Ateliers event will be hosted at The Spoke Club in Toronto on Aug. 10, and will be built around the theme of "dream up," with attendees able to find ways to not only plan for their financial, professional and personal goals, but to learn to set those goals a little bit higher than they have before. The event will feature speeches from executives at TD Wealth Management and lead sponsor Buick Canada on what their companies can do to help them achieve those goals, as well as workshops from Yves Saint Laurent Beauté and 10 Spot Beauty. Les Ateliers is looking to appeal to women between the ages of 25 and 54, ranging from young professionals looking to establish themselves to veterans looking for ways to make the next step.
"I've been to a lot of events that are catered to bloggers and influencers but don't speak to the whole female demographic," Daniella Etienne, editor and founder of TheBHD.com, tells MiC. "I wanted to build an event series that promotes professional and business benefits for everyone. I also wanted to challenge brands to engage with my audience in a way that was more than sending me lipstick or a book to review."
The first event will be fairly simple, say Etienne, with future events expanding and having multiple workshops happening at the same time.
Attendance at the August event in Toronto is expected to top 150 people, and Etienne also hopes to host another Les Ateliers in her home town of Montreal before the end of the year. Part of the proceeds from ticket sales will be given to local organizations assisting women in the community, with YWCA Toronto receiving donations for the Aug. 10 event.
Etienne is open to more brand partners getting involved, especially for future events, so long as they are there to enforce the message of the event and give back to its audience, rather than simply selling to them. TheBHD.com sees over 10,000 unique viewers monthly, but between a PR campaign and ads targeted at Etienne's target market on Facebook, promotion for Les Ateliers is expected to result in over two million impressions.
Priscilla Chan, assistant brand manager at Buick Canada, says that, as a young professional herself, she sees Les Ateliers as a chance to reinforce the company's "substance over status" brand message among its growing female audience.
"Women are the fastest growing segment of car buyers, making more than 50% of new car purchases, and that's because they're more confident and educated and career driven," she says.
In recent years, General Motors' Chevrolet brand has been a sponsor for the annual Vancouver-based Women in Biz Network conference and the BlissDom social media conference, but this is the first time Buick has sponsored an event aimed at professional development and community involvement.
Image courtesy Shutterstock