Esso buys the top: Media Monitors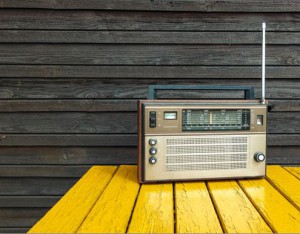 Esso bought the most radio ad airtime in Toronto for the week of Aug. 4 to 10, according to the latest Media Monitors report.
Second place on the list went to the Canadian National Exhibition, jumping onto the airwaves to promote this weekend's start of the annual event in Toronto. At #3 was Bell, which moved up from #10. CIBC dropped two from #2 to land at #4 and Sleep Country moved up three from #8 to #5, rounding out the top of the list in the city.
In Montreal it was Brault & Martineau moving up one from #2 to the top spot. Esso also jumped up one spot from #3 to #2. Bravo Canada, Chevrolet and Discovery Channel entered the list at spots #3-5.
Toronto:
By brand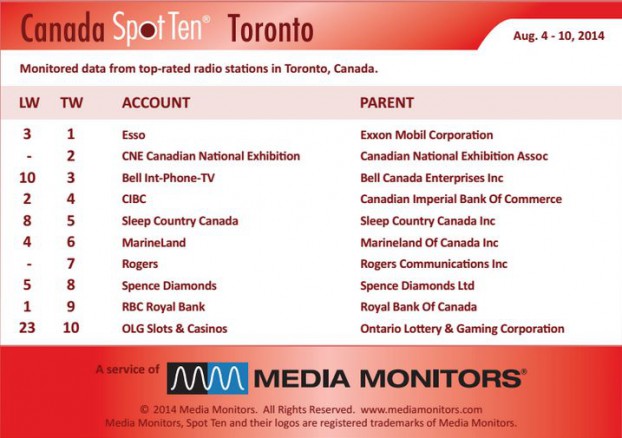 By category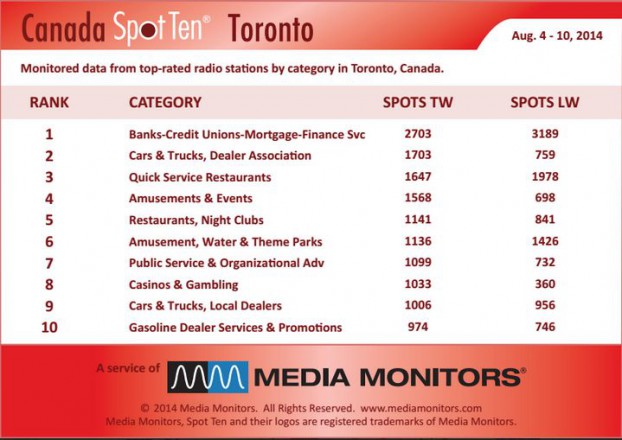 Montreal:
By brand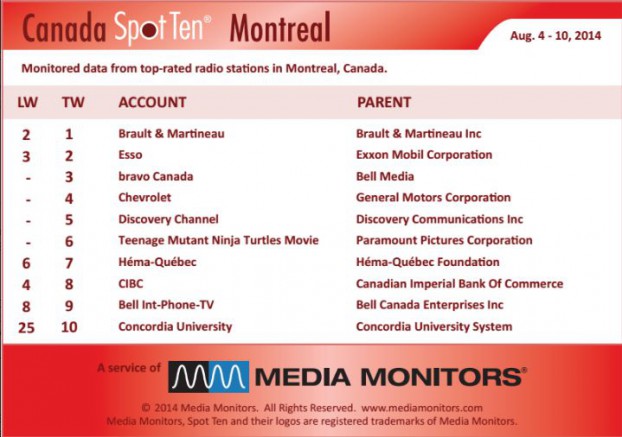 By category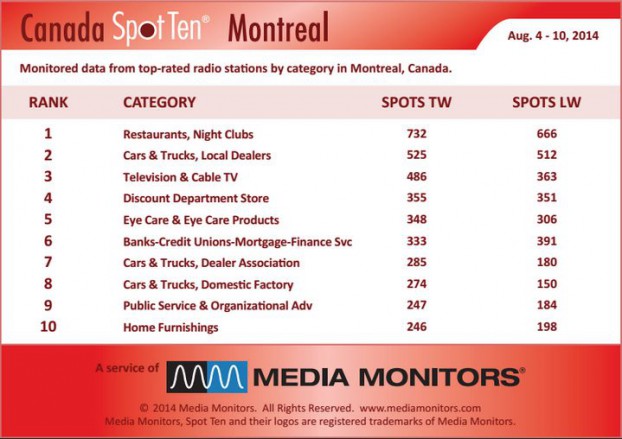 Image courtesy of Shutterstock
Tags: Brault & Martineau, Esso, media monitors, Montreal, Toronto