Honda buys the top: Media Monitors
The dealer association had the most radio ad time for the week of Aug. 18 to 24 in Toronto according to the latest report.
The Honda Dealer Association joined the Toronto ad list at the top, buying the most advertising for the week of Aug. 18 to 24, according to the latest Media Monitors report.
Staying at #2 in the city for the second week is the Canadian National Exhibition. Virgin Mobile joined the list at #3, Rogers dropped one from #3 to #4 and Esso made a big leap from #41 to #5.
In Montreal it was Brault & Martineau jumping two from #3 to the top spot in the city. Esso made a big jump from #73 to #2, Virgin Mobile entered the list at #3, Rogers Wireless moved from #14 to #4 and the Mitsubishi Dealer Association stayed at #5, rounding out the top of the list for the week.
Toronto:
By brand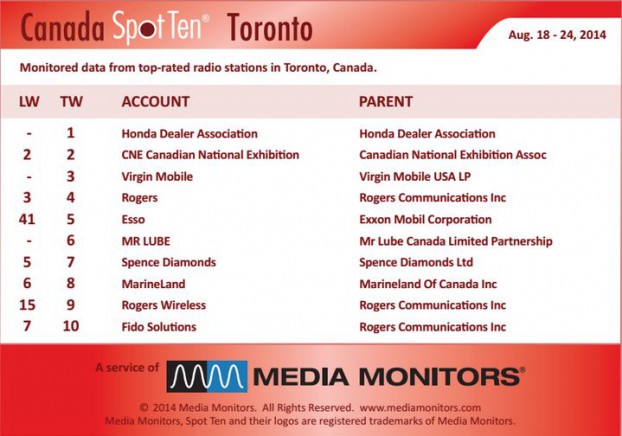 By category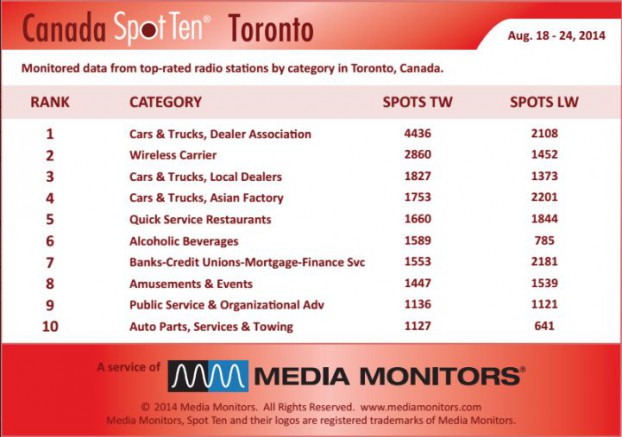 Montreal:
By brand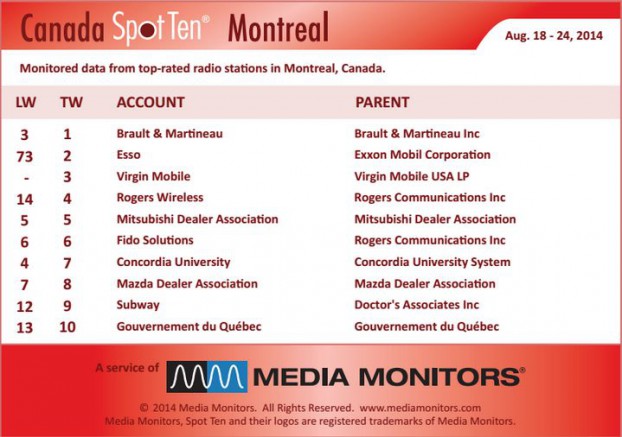 By category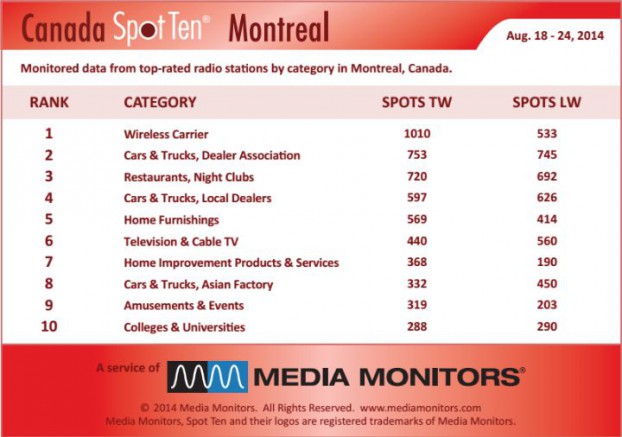 Radio image courtesy of Shutterstock