Bell Media searching for new head of sales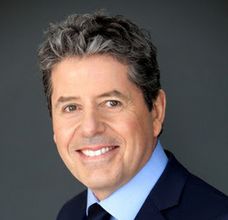 Bell Media Sales head Luc Sabbatini has announced he will be leaving his post at the end of 2014, according to a release from the company.
Succession plans for Sabbatini, who came over to Bell Media when it purchased Astral Media in the summer of 2013, will be announced later this fall.
"This spring, Luc informed me of his desire to pursue other business and personal interests," said Kevin Crull, president at Bell Media in the release. "While saddened by his decision, I nonetheless respect it and appreciate the fact that he gave us such long notice. Luc has been a fantastic partner and I'm extremely grateful to him for executing his vision of a new way for our sales teams to work together and do business. In just 15 months, Luc has completed a major transformation of Bell Media Sales. I'm very excited for the new adventures that await Luc and wish him well in the future."
During his time at Bell Media, Sabbatini has brought all divisions of the company together under one roof. He was responsible for all national and conventional TV and specialty, radio, OOH, digital and multi-platform sales as well as brand partnerships and sales marketing at the company.
Tags: Bell Media, Bell Media Sales, Kevin Crull, Luc Sabbatini