Nearly half of digital minutes are spent on mobile: comScore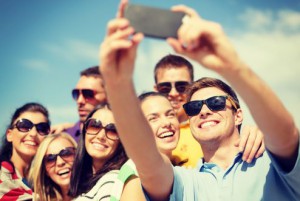 ComScore has released the first Canadian Media Metrix Multi-Platform and Mobile Metrix results, measuring audiences across desktops, smartphones and tablets and combining its Media Metrix, Video Metrix and Mobile Metrix analytics tools into a single, unified tool.
Charter members of the program in Canada were PHD and OMD, which provided data from April to June for the first report.
The measurement company is releasing the results over the coming months, with the first numbers showing that nearly half of all digital media consumption minutes in Canada are coming from mobile, nearly even with usage on the platform in the US, Bryan Segal, VP at comScore, tells MiC.
Mobile is also providing heavy incremental reach to desktop computer usage, with numbers varying by category. Traditionally mobile-heavy categories like weather provide incremental reach as high as 74%, while maps have a 51% incremental reach and online games with 43%.
People aged 18 to 24 are 51% more likely than the total digital population to access sports exclusively through mobile, according to the numbers from comScore.
"There is finally third-party audience data that shows how people are using mobile," says Segal. "Agencies and companies now have something to back-up the numbers they have been seeing through their internal analytics for years."
Related:
Data Dive: How Canadians are using mobile
Image courtesy of Shutterstock