Elle Quebec marks its silver anniversary
How the TC Media publication is getting consumers involved in the milestone, including a nationally-available clothing line with RW&Co.
TC Media's Elle Québec is celebrating its 25th anniversary this year, and is getting readers in on the milestone with a range of events and partnerships, including a limited edition dress collection with RW&CO.
The partnership is the first between a magazine and the clothing company, and was spearheaded by Elle Québec's fashion director Denis Desro. A series of eight dresses (one pictured left) from the partners will be available at the start of November across Canada. The details of the financial breakdown and licensing agreement between the two companies is confidential, Sandra Abi-Rashed, brand director at TC Media, tells MiC.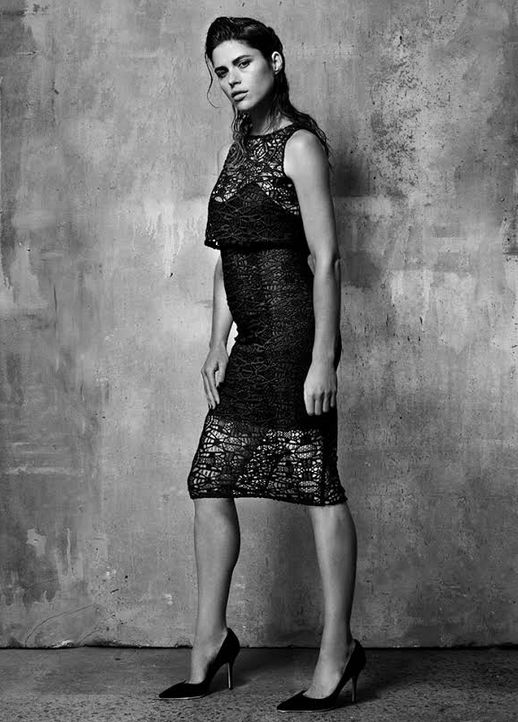 In addition to the line of dresses, Elle Québec has announced a series of free events, including a set of movies in association with Phi Centre in Montreal. The "Elle Québec fait son cinema" series consists of two movies, each being picked and presented by local personalities. Canadian designer Denis Gagnon is presenting the first on Sept. 24 and a second is scheduled for Oct. 28 with actress Sophie Cadieux.
On Oct. 6 at Montreal's Club Soda there will be a celebratory concert, with ICI Musique and the magazine. The show will be hosted by Monique Giroux with performances by Brigitte Boisjoli, Ingrid St-Pierre, Catherine Major and Florence K. Around 600 guests will be admitted to the show, with tickets available through online registration.
Lastly Le Maison Ogilvy will be hosting a night of shopping in partnership with the magazine on Oct. 9, with a dress constructed of images from the magazine and designed by Marie Saint Pierre on display in the store from Oct. 3 to 26.
Abi-Rashed says the target demo for Elle Quebec is women aged 25 to 45, with 694,000 readers according to the PMB Spring 2014 report and 294,000 unique visitors a month from February to July of this year.