Study: Canadians watch most movies at home in VOD world
A study commissioned by Telefilm, SODEC and the CMF concluded Canadians increasingly prefer to watch TV series to feature films, with most film viewing done via the TV set.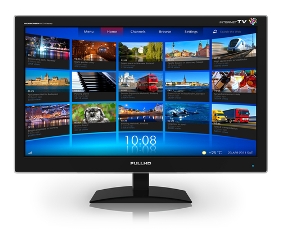 A study on the way Canadians choose their audiovisual content has revealed consumers mostly watch popular box office movies at home.
"On-demand access now seems to be the standard and video content is more accessible than ever before," the study commissioned by Telefilm Canada, SODEC and the Canada Media Fund stated.
The findings also reveal Canadians increasingly prefer to watch TV series to feature films, and that most film viewing is done via the TV set.
As in much discussion these days about Canadian film and TV, Netflix Canada and its estimated four million subscribers looms large.
"While the TV screen is still the main screen, there has been a shift to ad-free viewing on-demand," the study, which surveyed focus groups in four major Canadian cities, concluded. "The subscription viewing model seems to be the favoured approach by far, as opposed to the one-at-a-time or ad-supported model," the report added.
While VOD has a far broader reach for Canadian content than, for example, a limited theatrical release of a movie, finding the marketing dollars to build sufficient buzz around the launch of a local film or TV series becomes an even greater challenge for indie players.
"For a movie to be chosen by consumers, it must generate buzz everywhere, ideally on all platforms," the report said.
A distinct star system in Quebec is helping that province's film and TV industry sustain itself with local audiences.
"Focus group discussions confirmed that Quebec films captivate viewers with their humour, local aspect and close proximity to their audience's reality," the report said.
The English-language industry, by contrast, "seems to be poorly known and subject to certain negative perceptions," the survey added.
The report concluded that quality Canadian content has the best chance to reach audiences in a brave new world of on-demand viewing.
"Participants deemed that the development of Canada's industry is desirable, since everyone is looking for good content; that content, however, will be judged in the same way as the best of the existing offer is judged," the report said.
- Image courtesy of Shutterstock 
From Playback Daily