GameTV ready to play this fall
The reality and game show channel has announced the shows that will take the primetime slot and follow Craig Ferguson's new Celebrity Name Game.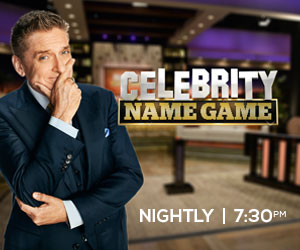 GameTV has announced the lineup of shows that will be taking over its primetime sked starting next week, ranging from classic game shows to programs that leverage the popularity of fashion and food.
New shows for the season include the Craig Ferguson-hosted Celebrity Name Game, which premiered on Sept. 29, airing every night at 7:30 p.m.
Starting on Oct. 13, GameTV will roll out new shows that will follow Ferguson at 8 p.m.
That lineup starts with stunt-based game show Minute to Win It on Mondays, beauty pageant circuit reality show Game of Crowns on Tuesdays and Restaurant Startup, which takes starting a restaurant and turns it into a competition, on Wednesdays. Going off of its success with fashion-obsessed audiences it attracted with Britain's Next Top Model, GameTV will be bringing The Face UK, an inside look at the world of professional modelling, to Thursdays. A new season of Fear Factor rounds out the week on Friday.
While the channel's recent brand refresh was meant to give it more of a lifestyle channel feel, the new shows are meant to emphasize the success in genres they've seen in the past.
"I always take opportunities to add more female-skewed shows," Ana Rodrigues, programming director at GameTV, tells MiC. "Adults aged 25 to 54 is what we sell against, but we realize that there's bigger opportunities on the women's side."
It is still too early for Rodrigues to say what impact its recent refresh has had on GameTV's audience overall, but did say that viewership has continued to increase from this point last year. GameTV's primetime slot draws an average of 22,000 viewers for the 8 p.m. hour.
All of GameTV's shows, as well as a slate of 80 new movies airing at 9 p.m. every evening, still have sponsor opportunities available, says Rodrigues.