Canadian communication spending up: CRTC
Canadians spent 3.2% more on communications in 2013, with the largest piece of that pie going to wireless and internet services.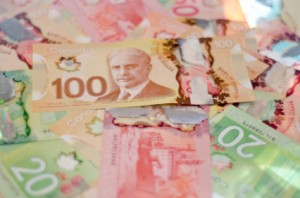 Canadians dug deeper into their pockets for communication services in 2013, spending 3.2% more that year than in 2012 for wireless services, internet services and cable and satellite TV services.
The average Canadian family spent $191 per month on communications services in 2013, jumping from $185 per month in 2012. Household spending climbed an average of $1.54 per month to $53.56 for cable and satellite TV services, $1.91 to $69.33 per month for wireless services and $4.42 to $35.37 per month for internet services. Spending on home television services dropped by $2.01 to $32.85 a month.
A jump in spending on wireless and internet services can be attributed, in part, to the fact that Canadians used more wireless data and subscribed to higher broadband internet speeds in 2013 than the year before. The prices of telephone, television and internet services rose between 1.6% and 3.7% in 2013, while inflation was 0.9%.
Total revenues for the Canadian communication industry reached $61.9 billion in 2013, a 1.9% increase from $60.8 billion in 2012.
Numbers on communication spending are the third release from the CRTC's 2013 Communication Monitoring Report. The first edition covered broadcast viewing and revenues, the second was on internet use in Canada.
Image courtesy of Shutterstock