Virtual reality is about to heat up
A panel at Wearable Entertainment and Sports Toronto took the pulse of the platform, suggesting potential opportunities to catch the coming wave.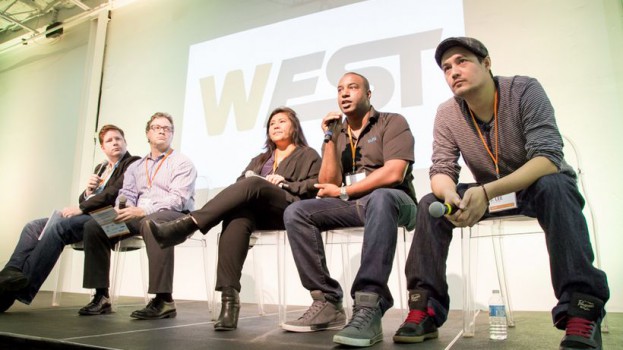 Want to connect your brand with consumers by putting sports fans in the front row of a local major league sports game without actually buying a ticket? Opportunities like those are coming soon thanks to a increasing push behind virtual reality technology, according to a panel at Tuesday's Wearable Entertainment and Sports Toronto conference.
The panel, "Beyond the Screen – Creating Media Experiences Using Virtual Reality," asked a set of experts in the field about their recent experiences building for the platform and where it will go in the near future.
David Strickland, CMO, Sulon Technologies, which is building a virtual reality platform that can transform any room into a changeable virtual space, said that virtual reality will become a perfect potential addition to the TV market. He said broadcasters could potentially supplement their costly sports investments with new opportunities like selling sponsorships around virtually placing fans between the benches during hockey games.
"The TV business is in desperate need for something to shakeup and provide something new," he said. "Virtual reality headsets will be able to duplicate courtside experiences for fans sitting in their living room, it will allow people to have front row concert experiences from home. For sponsorship generation within sports imagine if you're a brewery and you have a virtual reality experience set-up in every bar across the country. That will come."
Sean Ramsay, founder and CEO of Bubl, the creators behind the 360-degree camera Bubl Cam, says his team has been working with travel company Thomas Cook to give potential customers a glimpse of a destination before arriving there. He says Bubl has also been in talks with Best Buy to discuss launching a weekly or monthly virtual tour of the store where people can hear about the new products in stock and buy them immediately online.
Though virtual reality has been buzzed about for years the tide on virtual reality is turning now, says Ana Serrano, CDO at the Canadian Film Centre.
"The fact that Facebook bought Oculus Rift for $2 billion I think shows that we are moving into the industrial mode of VR that everyone predicted or thought was going to happen in 1997 but it didn't take off," she says. "Now you have the perfect storm of a variety of industrial sectors coming together to make commercial VR a reality. From the internet of things to mobile and sensors becoming cheaper. There is a nice mix of technology, skills and techniques that is making it clear that this will be a commercial space within the next five to 10 years."
To take the platform to the next level Ramsay says that people need more education and greater access to virtual reality headsets before it will hit mass appeal. Getting more quality content onto the devices is also necessary for people to "get" what the capabilities of virtual reality can be, says Strickland.
"You don't know what it feels like until you have one of these things on and realize you're inside the content."
Photo by Billy Lee: (left to right): Shane Dingman, technology editor, Globe and Mail, David Strickland, CMO, Sulon Technologies, Ana Serrano, chief digital officer, Canadian Film Centre, Sean Ramsay, CEO and founder, Bubl Technology Inc. and J. Lee Williams, commercial and film director, 1188 Films