Metro lets readers star in comics
The daily aims to engage readers with an old-school print feature made new: an interactive comic strip.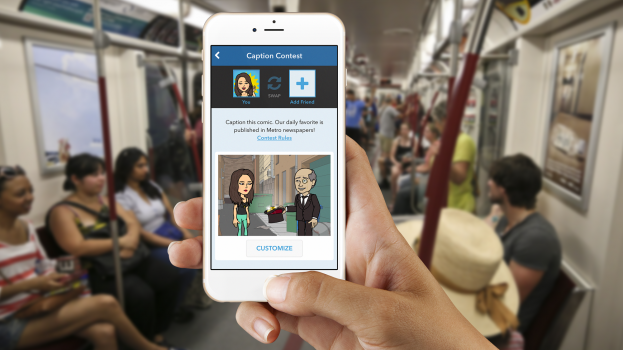 To drive reader engagement in the digital age, Metro is leveraging a modern version of a traditional newspaper feature – the comic strip.
Metro and Toronto-based BitStrips, a Facebook and mobile app that lets users create avatars and put them into comics, have partnered to create a daily caption contest for readers.
Incorporating the modern-day funnies into its publication is the latest example of a paper seeking ways to increase engagement and interaction across its print and online platforms.
Early returns have Metro smiling. Jacob Blackstock, CEO of Bitstrips, says his company has received 1,000 submissions per day since its launch on Oct. 6. As of Tuesday, it had received 25,000 submissions through its app.
The Bitstrips team create the scene, then users submit captions by inserting their own avatar into it. Bitstrips and Metro's editorial team then pick the best responses and run the winners and the runners-up in 14 editions, on their Voices page in print, as well as online.
In addition, Metro is leveraging its Augmented Reality tech for the contest, making it possible for users viewing the strip through a mobile app to swipe through multiple Bitstrip entries.
Fernando Carneiro, Canada's national deputy editor, says  the contest is driving up online traffic. While he said he could not release the paper's unique visitor stats, he says the contest is often among the site's Top 5 stories, particularly in the morning.
Metro is promoting the contest through its social media channels. There are no ads sold on its Voices pages, so this is purely a play to increase reader interaction, Carneiro says.
There is no definitive end date for the campaign, though the initial agreement was to run it for one month.