Telecom up at Quebecor, while media business dips
The company posts a profit as its telecommunications business grows 3% in Q3.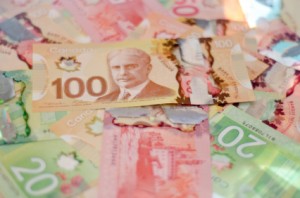 Quebecor posted net income in the third quarter of $45.1 million based on $1.02 billion in revenue, a significant improvement over the same period last year when it saw a loss of $188.8 million.
The third quarter increase was largely driven by growth in its telecommunications business, which saw revenues grow 3%, or $23.5 million, to $738 million.
However, overall revenues for its media division declined $19.9 million to $299 million, due to a 7% decline in its newspaper publishing business and a 6% drop in its broadcasting and production business.
It also saw a 7% decline in ad revenue for TV, while subscription revenues went up 29%.
On the year, revenue for the media group is down 6% to $911 million, as a result of an 8% decline in the newspaper publishing business and a 6% decline in its broadcasting and production operation.
The quarter covered the three months ended Sept. 30. Last month the company announced plans to sell Sun Media's 175 English-language newspapers to Postmedia. It also reports that it has cashed in on the sale of Nurun to Publicis.
Julie Tremblay, president and CEO, Media Group of Quebecor Media Inc., said that once the deal with Postmedia is approved, the company will invest in its newspaper and digital assets  in Quebec.
Quebecor's sports and entertainment division was down 3.6 million.