Dynamic Outdoor, Allvision ink OOH deal
Dynamic Outdoor will rep and operate selected Allvision OOH in three Canadian cities.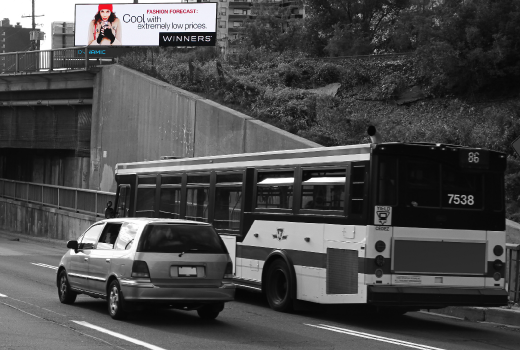 Dynamic Outdoor has entered into an exclusive, long-term deal with Allvision Canada to be the sales rep and operator for its large-format digital billboards in Toronto, Montreal and Vancouver.
Allvision owns 23 large-format faces on highways and arterial roads in those three markets and also manages OOH lease agreements for the likes of CN Rail and the Toronto Parking Authority. The company plans to expand the number of its owned assets over the coming year.
Newly launched, Dynamic Outdoor opened offices in Toronto and Montreal in October. In Vancouver, it will be represented by Western Media Group. The company's website, which went live last week, was developed by creative agency Cossette.
Brandon Newman, president of Dynamic Outdoor and former VP business development at Allvision LLC, says his shop is focused solely on being a leader in the large-format digital board space.
"Our company's objective is to be the industry leader in sales, operations and innovation of large format outdoor digital billboards," Newman says.
At present buyers can purchase varying blocks of time for the digital boards, including day-parts. The boards run on a 60-second loop and advertisers can purchase five or 10 second spots within the loop, with the option to run longer.
Cieslok Media was previously representing Allvision's billboards.
Top image: One of Allvision's billboards in the east end of Toronto.