CBC starts implementing job cuts
The pubcaster says 100 redundancy notices were handed out on Thursday.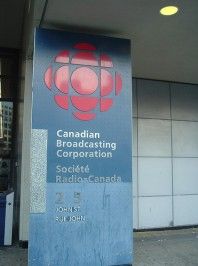 The CBC gave redundancy notices to around 100 staff on Thursday, as it begins implementing the first phase of its plans to eliminate up to 1,500 positions over the next five years.
CBC spokesman Chuck Thompson said redundancy notices were handed out to approximately 100 staff, the majority in Toronto. The job losses are part of the pubcaster's five-year plan to reach financial stability by shifting away from TV and radio news and implementing a "mobile-first" strategy.
On Wednesday the Canadian Media Guild said in a release on its website that it expected 400 job losses would be implemented this month, which would take the total number of job cuts this year to over 1,000. In April the CBC announced it would eliminate 657 jobs to meet a budget shortfall due to federal budget cuts and softening ad revenues. The guild asked members to wear an item of black clothing Thursday in a show of solidarity.