TV Everywhere key to keeping customers: CTAM Canada
A TV industry gathering heard how the offering can help stem cord shaving and cutting.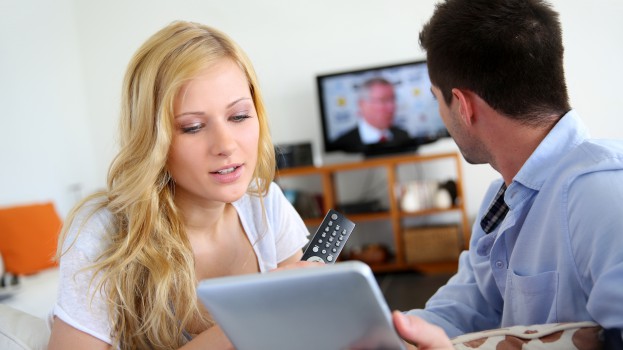 Canadian BDUs and TV programmers have a lot of work to do in driving greater adoption of TV Everywhere platforms, Rahul Sharma, director, VOD platforms at Rogers Communications, told an industry gathering yesterday.
"TV Everywhere hasn't really taken off as the industry expected," he said at CTAM Canada's 2014 Broadcaster Forum Wednesday in Toronto. "I think we are five, six years in and the results haven't been as strong as what's been happening in the U.S.,"
Sharma's comments came during a panel on consumer adoption of "TV Everywhere," the widely adopted strategy of restricting certain broadcast-derived online content to those who have paid cable or internet subscriptions. The panel also included representatives from Shaw and Bell.
Sharma pointed out, however, that, multiscreen-viewing results for video have met expectations, so the industry should question what happened with TV Everywhere: "Were we too soon? Are we too late? Did we get the model wrong? We have to first look at what the customers want and at what's working."
The gathering of around 250 industry execs also heard from Gord Hendren, president of Charlton Strategic Research, who said that his firm's research indicates TV Everywhere offerings play a significant role in retaining current paid TV subscribers.
Eight in 10 Canadians said TV Everywhere is influential in the retention of their paid TV services, according to Charlton's findings from a weighted online survey of 3,102 people 18 and over conducted during June and July this year. And 77% of paid TV subscribers say they are at least somewhat likely to keep their subscription in order to use TVE products.
Yet the study found that only 25% of Canadians say today that they have engaged with a TV Everywhere product and 47% of respondents said they had heard of TV Everywhere as a concept, with awareness highest among early adopters of over-the-top services like Netflix.
Domenic Vivolo, EVP, content sales and distribution marketing, Bell Media, acknowledged the industry needs to do a better job of raising awareness of its TV Everywhere products.
Further, he said TV Everywhere offerings needed to provide more value than through the linear model. 
"Having just a stream of VOD product, there is no real difference from that to a set-top box, but if you can make it easier, the interface is much more attractive, it's easier to search and navigate, that's a reason for them to go."

Authentication systems that are not seamless and lack consistency have also been a barrier to adoption, Sharma said.
For its part, Rogers this year invested in migrating its customers to one identity management system that works over 16 device platforms. It has seen its log in success rate increase 30% as a result, he says.
Amanda Ploughman, VP of marketing for Shaw Media, said that its authenticated viewers are watching about two times more content video than non-authenticated viewers on Shaw's TV Everywhere products, with 40% watching content through live streaming.
Ploughman said a challenge from a revenue perspective for TV Everywhere is a lack of cross-platform reporting to provide advertisers.
"From an advertiser perspective we have done a lot of playing with what the right ad load is and unit lengths as well as frequency so we can make sure we are monetizing it but we are also not interfering with the consumer experience," she added.
Overall, total video consumption is up 4% in 2014, according to the research, with 69% of consumption still through paid TV compared with 31% for OTT.
However Hendren says that 36% of respondents said they planned on trimming their channels while 8% were planning to cut their paid TV services altogether, though Hendren says that only 1 or 2% follow through on that threat.
Image via Shutterstock.